François Fillon officially in Algeria on June 21 and 22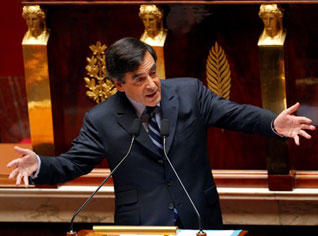 French Prime Minister Francois Fillon is expected to pay an official visit to Algeria on June 21 and 22nd 2008, his officials reported Thursday.
The visit will deal with a partnership deal signature in peaceful nuclear energy field as confirmation of what the minister of energy Chakib Khalil said on May 31.

The nuclear agreement falls within the completion of agreements content on energy exchange between Algeria and France reached on a visit paid by French president Nikolas Sarkozy to Algeria in December 2007.

This is the French prime minister's first visit to Algeria after he became head of the French government and few weeks before the Mediterranean summit in Paris. It was proposed by the French president faced by Algerian reservations after public opposition from the Libyan president, Maamer Kaddafi.