Boukadoum: "Algeria Will Continue To Play Leading Role In Settlement Of Libyan Crisis"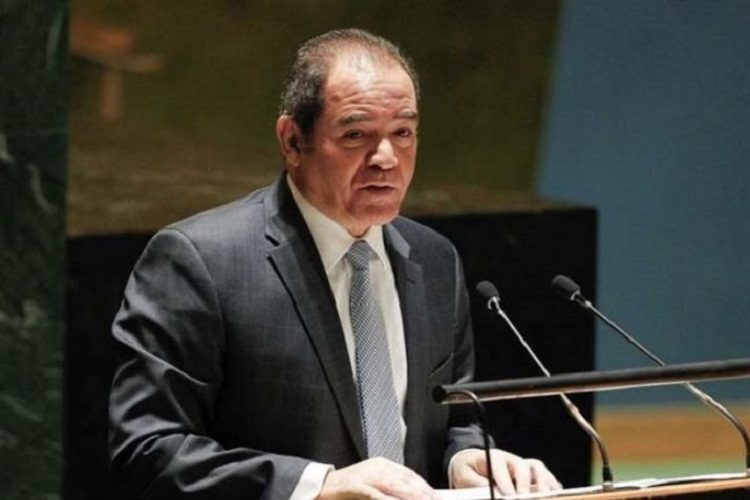 Algeria will continue to play a "leading role" in the settlement "as soon as possible" of the Libyan crisis, Foreign Minister Sabri Boukadoum said Thursday in Brazzaville (Republic of Congo).
"Algeria will continue to play a leading role in the resolution of the crisis in Libya as early as possible. The essential principles of the Algerian approach are known. The solution can only be political and peaceful and can only come from the Libyans themselves with the help of the international community and in particular the neighboring countries," Mr. Boukadoum said in a statement to the APS.
Mr. Boukadoum is accompanying Prime Minister Abdelaziz Djerrad, representative of the President of the Republic, Abdelmadjid Tebboune, at the 8th Summit of the African Union's High-Level Committee on Libya, which opens this Thursday.
He stressed that Algeria has, as part of its sustained efforts to thrash out a solution to the Libyan crisis, "reacted to several mechanisms, particularly that of Libya's neighboring countries as well as Mali, in view of the adverse fallout of the Libyan conflict on this country.
On 23rd January, Algiers hosted a broad-based meeting of the foreign ministers of Libya's neighbors (Algeria, Tunisia, Egypt, Chad, Sudan, Niger and Mali) to establish coordination and consultation among these countries and international players in order to support the Libyans in reviving the process of political settlement of the crisis through an inclusive dialogue between the various Libyan parties at issue.
Mr. Boukadoum also said that "Algeria takes part in all events with all good will that can help resolve the Libyan conflict", recalling, in this sense, the "active" participation of Algeria in the international conference in Berlin (Germany) held on 19th January and attended by President Abdelmadjid Tebboune.
With regard to the 8th summit of the AU High-Level Committee on Libya, the head of Algerian diplomacy explained that Algeria's participation aims "to give an even more important role to the African Union in the resolution of the lingering Libyan crisis".
Mr. Sabri Boukadoum said, in this regard, that "many actors are waiting for the expression of the salutary Algerian position on the Libyan issue", adding that "people are listening to us, now, much better than before".