Direct Responses To Fresh ANP Draftees Thanks To Revamped Interactive Website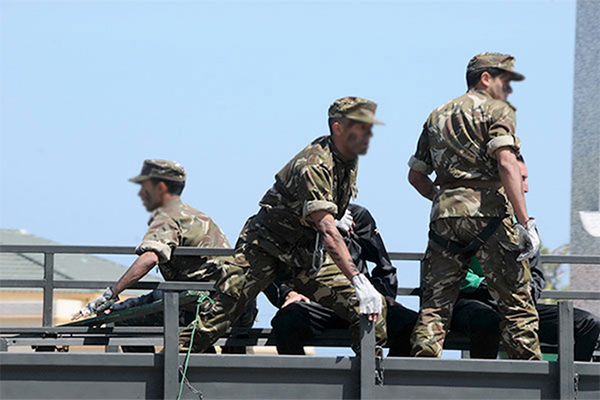 Maj. Gen. Saleh Benbicha, Director of the National Service at the Ministry of National Defense, announced preparations for launching an interactive website to enable citizens to raise their concerns about the national service and get personal answers directly.
He called in this respect on the youth concerned to duly accomplish national service so as to straighten out their situation and ensure that they are in a legal position in order not to lose the right to the privileges guaranteed by the law such as exemption and deferral from national service.
In a recent interview with Army's El Djeich Magazine, Major General Saleh Benbicha said that a special cell of the National Service Directorate is currently preparing to launch an interactive website specifically designed to enable citizens to raise all their concerns about national service and get direct personal answers.
According to the director of the National Service, the youth will be able to access the national service directly, whether it is for recruitment, postponement, exemption or even disobedience.
The young people registered in the national service lists will also be able to withdraw their online calls without going to National Service offices or see their relevant summons be delivered by the National Gendarmerie.
Major General Benbicha further called on young people classified as within "illegal status" to settle their positions as soon as possible before they reached the stage of disobedience as they would be deprived of the privileges of deferral and extension for six months and exhorted the youth concerned to avert steeping into such an illegal situation towards the compulsory national service.
He underscored to this effect that the failing youngsters who shirk willingly the national service will not be able to travel abroad or even to apply for a job either in the public or private sector and could face legal prosecution by a military Court, under Law No. 14 06 pertaining to the national service and as provided for under article 7, stressing that every young citizen is bound to justify his legal status vis-à-vis the national service.
In response to the question about the reduced duration of national service for one year under Law No. 14-06 of 9 August 2014, the senior ANP Officer said that such a move has duly contributed to scaling up the rate of turnout of young draftees in the fulfillment of their national service.