Ilhem.B / English version: Dalila Henache 
John Desrocher: "Import Restrictions Reduce Algeria's Attractiveness As A Destination For Investment"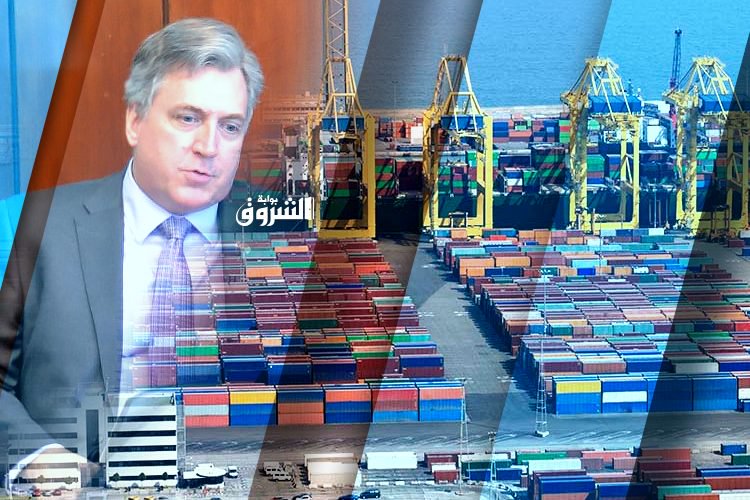 United States of America supports free trade, trade exchange with Algeria, and youth to help them achieve their goals and aspirations, US Ambassador to Algeria, John Desrocher, said.
"We have done a lot during last year in close cooperation with our Algerian partners", the US ambassador to Algeria added, on the sidelines of his participation in the talks on the agreement on trade and investment "TIFA" 2018 between the governments of the United States and Algeria in Washington in early October.
"We signed cooperation agreement in the field of science and technology, and in the area of customs as well. There were visits of the Deputy Minister of Foreign Affairs and the Commander of the US Command for Africa in Algiers, the USS Carney destroyer's visit to Algiers Port, and the first ever visit of the US Chamber of Commerce and its registration in Algeria".
Ambassador John Desrocher, according to a statement by the US Embassy in Algeria, asserted the importance of intellectual property rights and data protection to establish a sound business relationship.
"Algerian delegation reviewed the steps that were taken to ensure compliance with international standards in the field of intellectual property rights".
"The US Delegation also raised the issue of the abolition of tariffs on products that are eligible for export to the United States to promote economic development in Algeria".
"Attracting more US investments in Algeria requires greater transparency, increasing predictability and market access".
US Ambassador referred to the import restrictions that hinder American companies to invest in Algeria, the cumbersome bureaucracy and regulatory measures, the difficulties in remittances that reduce Algeria's attractiveness as a destination for investment,
"Our role at the embassy is to help American companies understand what does success require in Algeria and to help those who decide to enter this market", he explained.
"Many American companies are in Algeria and many companies are interested in Algeria", he expressed his conviction that increasing trade and investment with the United States of America will contribute to the diversification and strengthening of its economy.