Why Did Turkey Withdraw Its Ambassador From Morocco?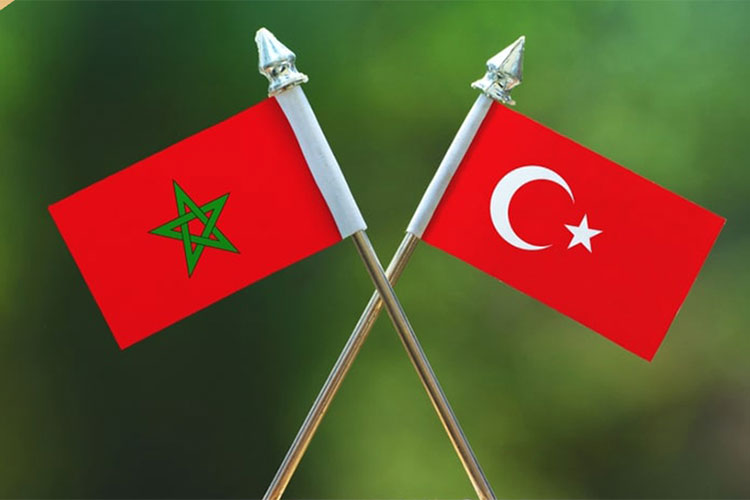 The Turkish authorities withdrew its accredited ambassador to Rabat, Umar Farouk Dogan, after distorting his statements on Algerian-Moroccan relations and the Sahrawi issue by Moroccan media, which took advantage of his weak foreign language to involve him in the Algerian-Moroccan crisis and the dispute of the Makhzen regime with the Sahrawi people.
Turkish media revealed that Ankara withdrew its accredited ambassador to Morocco due to his poor diplomatic performance and several diplomatic mistakes he committed, according to a report on the Turkish Foreign Ministry, the most recent of which was his statements on the issue of Western Sahara and the Moroccan-Algerian relations, which some considered to be the subject of political manipulation and distortion by the Moroccan media, which exploited his statements politically and involved the diplomatic official and Turkey in the Moroccan-Sahrawi dispute.
The Turkish Foreign Ministry summoned Ambassador Umar Farouk Dogan, shortly after he was appointed head of Turkish diplomacy in Rabat. The decision to withdraw the Turkish ambassador came a few days after a report issued about him in April revealing the failure of the ambassador to accomplish his diplomatic duties, due to the large number of his media statements that took Ankara out of the circle of neutrality regarding the Algerian-Moroccan crisis and the dispute of the Makhzen regime with the Sahrawi Republic.
The Moroccan authorities did not find any justification to cover up the embarrassment in which they found themselves, given that the decision of the Turkish authorities to recall their ambassador to Rabat confirms the isolation of the Makhzen about the Western Sahara issue, except for the claim, several months after the appointment of the dismissed ambassador, that they were not satisfied with the Turkish ambassador, under the pretext that his appointment was political and that he is close to the government of the Justice and Development Party, which has an Islamic orientation.
Media sources confirmed that Ankara had previously reprimanded the Turkish ambassador to Rabat and warned him several times against delving into the issue of Western Sahara in the future, but he did not abide by that, especially since he is considered the only Turkish diplomat who engages in issues that contradict his country's well-known policy, as Turkey is one of the countries that reject Morocco's autonomy plan in the Western Sahara region, in line with the United Nations view of the conflict.