Ahmed Ataf Renews Algeria's Permanent Solidarity With Sudan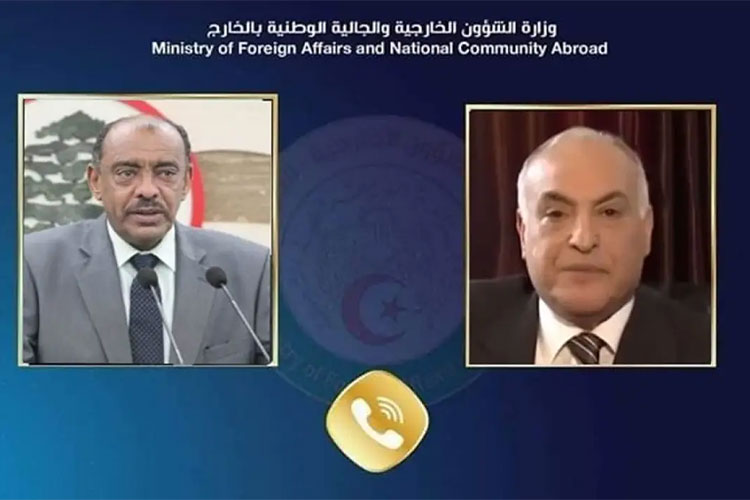 The Minister of Foreign Affairs and National Community Abroad, Ahmed Ataf, received a telephone call from his Sudanese counterpart, Ali Sadiq Ali, in which he reaffirmed Algeria's permanent solidarity with Sudan and all that supports its security and stability.
According to a statement issued by the Ministry of Foreign Affairs, the two sides discussed on Monday the means of consultation and coordination on the development of issues of common interest at the regional level.
The call was also an opportunity for Minister Ali Sadiq Ali to congratulate Minister Ahmed Ataf on his appointment as head of Algerian diplomacy.
The statement added that the two ministers expressed their pride in the historical relations of brotherhood, cooperation and solidarity between the two brotherly countries, stressing their desire to work together to explore promising prospects for bilateral cooperation in the economic fields for the benefit of both sides.
On this occasion, Minister Ataf also reaffirmed Algeria's permanent solidarity with brotherly Sudan in all that supports its security and stability and guarantees the restoration of its natural position in the continental organisation.
With regard to political coordination, the diplomatic chiefs of the two countries exchanged views on a number of Arab and regional issues of common concern.
They also reaffirmed the importance of reforming and strengthening joint Arab action to preserve Arab national security in all its dimensions.