French Football Coach Defends Taider, Stressing That His level Is "European"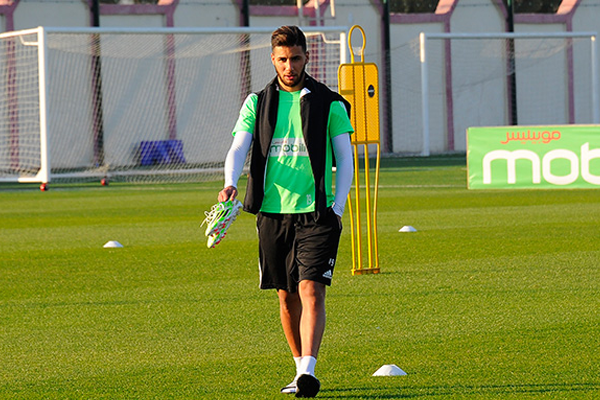 Coach of Montreal football club, Rémi Garde, defended Algerian player Safir Taider in the aftermath of the fierce criticism leveled against him by national team coach Rabah Madjer over Taider's supposed shaky and far-fetched physical standards as justification for not involving the player in the Greens' two recent friendly fixtures versus Tanzania and Iran.
He argued that Taider spent more time in the plane instead of training, in an indirect response to the coach of the "Greens" of Algeria.
The former Olympique Lyon coach said in remarks to the Canadian media yesterday that Taider is physically ready and does not suffer from any lack in this regard in response to Madjer's baffling remarks.
"Taider made good seasonal preparations with the Italian club of Bologna, "Our players here in Canada are not far from the European level, and I'm happy to have Taider with us and I'm pleased to work with him," he underlined.
Rabah Madjer was controversial about Taider's exclusion from participation in the two recent warm-up matches versus Tanzania and Iran, and justified his decision with strange statements, when he said, "I don't gather that Taider was in the know, as the former Bologna player was obviously not ready physically and that the monitoring "GPS" device fitted on his jersey secretly by the technical staff exposed his paltry physical condition during the Greens' training session".
"Taider spent more time traveling on the plane than on the training," the French coach said in an implicit response to Madjer, after the so-called Taider affair was "internationalized" even in Canada, as he expressed his utter displeasure at calling up the player to the Algerian national football team without relying on him at all and leaving him in the lurch for "dubious" reasons, as he put it.