Jean-Louis Levet: "Algeria Neglects The Marketing Of Its Image Externally"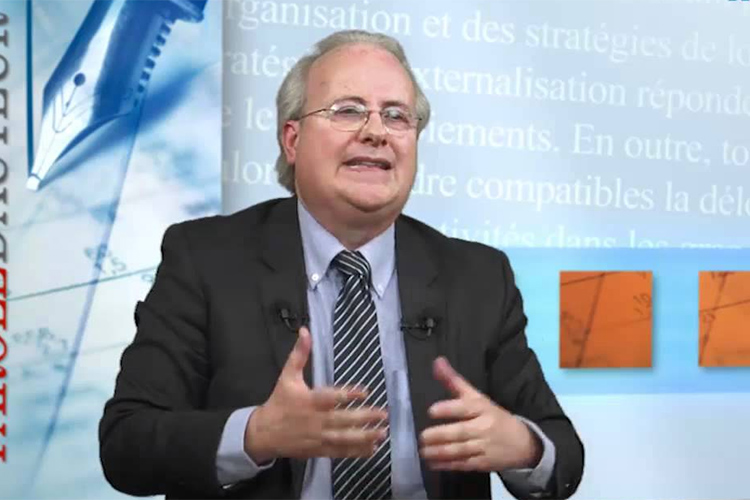 Algeria is failing to market its image externally, French senior official for French-Algerian technological cooperation, Jean-Louis Levet, said in an interview with Echorouk at the Office of the French Foreign, Europe Ministry in Paris.
"France's commercial share in Algeria has been shrinking for years, and therefore the current pattern of partnership should be changed because it is only based on imports and exports".
"Businessmen noticed for years that the French trade presence in Algeria is declining. This phenomenon did not shocked me".
"The relationship between the two countries should not be based solely on an import-export dichotomy, because this relationship is old and goes back to the 1970s and a new concept must be developed, especially as 70% of the global trade is now between companies' branches".
"My mission is clear, which is how to think about implementing new ways of partnership by focusing on training, education and creativity, taking into account the local Algerian details, and make the training in the service of the government's efforts to diversify the economy, and the establishment of links and bridges between French and Algerian institutes and universities".
"Partnership projects between Algeria and France would curb the immigration of elite, frames and qualifications of Algeria, which will be an opportunity to blow up their energies in these projects, and this is the objective of the two parties that are working on through projects to launch three centers of excellence in Sidi Bel Abbes (western Algeria), Bejaia and Tizi Ouzou (eastern Algiers)".
On the business climate in Algeria, the spokesman said that France is more present in Morocco and Tunisia, due to the existence of greater facilities in these two countries that rely on foreign direct investment as a priority in the development of the economy.
In this context, he spoke about the absence of promotion of Algeria's image abroad, including in France, and commented; "I have not seen a banner for 30 years or a promotional campaign for Algeria in France and in the Paris subway, while Morocco and Tunisia do so.
"Algeria should launch advertisement and promotional campaigns and invite journalists to visit it and introduce the country more".
"However, we should not forget that Algeria's economy stopped for almost 10 years because of terrorism. Cooperation between Paris and Algeria should be in both directions".
He wondered why Algerian companies did not come to invest in France or be part of capitals of companies that faced difficulties".
Levet concluded by referring to the French-Algerian Joint Economic Commission, which signed 55 agreements in five meetings over five years.
"Therefore, a committee should be set up to evaluate the agreements that were signed and the degree of their progress and where they arrived on the ground".