MPs Insist On Removing Hard Currency's Exchange Parallel Market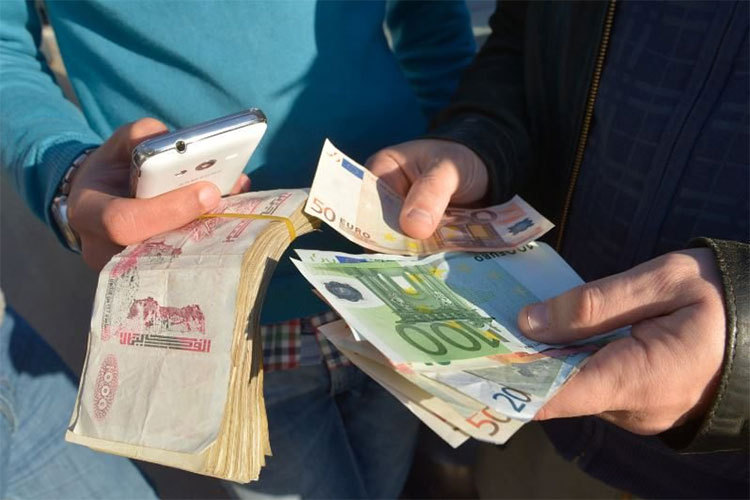 The discussion of the new monetary and banking bill is expected to begin next Sunday, at the level of the National People's Assembly, where the draft law will be presented by the representative of the government in the morning, and the preliminary report of the Finance and Budget Committee, which includes 26 amendments, and listening to the interventions of MPs in the general debate in the evening session, while on Monday morning, the general discussion of the draft law will continue, and the government's representative will respond to the concerns of the MPs.
The preliminary report for the new draft monetary and banking law includes 26 amendments submitted by the committee, and 55 amendments that are supposed to be proposed by the MPs during the debate, all of which are related to Islamic banking, exchange offices, digital dinar, internet services, and the need to protect banking frameworks from criminalization.
The MPs insist through most of the amendments on the need to remove the hard currency exchange parallel market which was raised during meetings that brought together members of the Finance Committee with various officials of the financial sector in Algeria.
The draft law falls within the 54 commitments of President Abdelmadjid Tebboune, which include restructuring the banking sector in the country to encourage foreign investment and facilitate the movement of capital, cordoning off the parallel exchange market, and harmonizing the development of the banking environment with the financial, economic and technological transition that the country is experiencing.
The most important thing included in the new monetary and banking bill was the authorization to open exchange offices and accreditation of specialized Islamic and digital banks, the creation of the Algerian digital dinar for the first time, and making its issuance exclusively by the Bank of Algeria, with the dedication of payment by written means to recover the funds of the parallel market.
The new draft also provides for the creation of the Financial Stability Committee and entrusting it with macro-prudential control and crisis management at the level of banks, and the establishment of the National Payment Committee charged with preparing the draft national strategy for the development of means of payment and following up on its implementation, with the empowerment of the Bank of Algeria for the first time in case of crises, similar to Covid 19, from applying to the public treasury and resorting to emergency liquidity as a last solution.
On the other hand, starting from April 3, the draft law related to the rules of public accounting and financial management will also be discussed, by receiving the Minister of Finance, Abdelaziz Faied, to present the draft law, after which the preliminary report will be presented by the Finance Committee, so that the discussion will continue on Tuesday, April 4, and the response of the government representative will be provided.