Muslim Scholars Association: "Authorities Should Protect Women From Sexual Harassment In Workplace Instead Of Niqab Banning"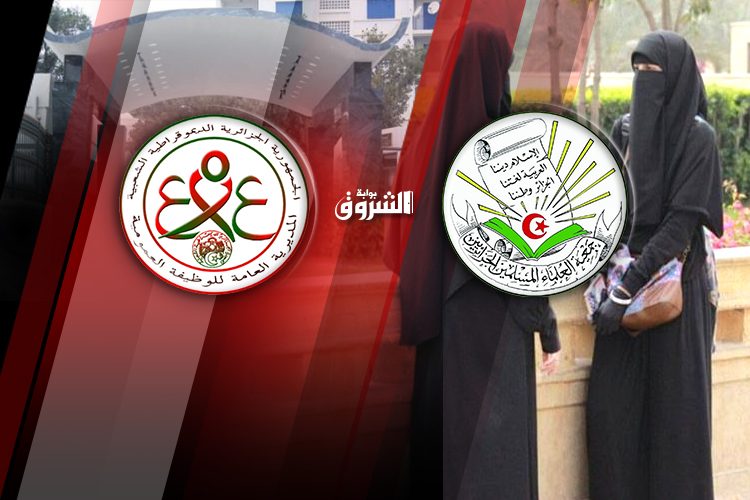 Muslim Scholars Association responded to the instruction of the public function on the ban of Niqab in workplaces, saying that the number of women who wear the niqab in the public places and the workplaces is small and limited.
MSA published on its official Facebook page that the Algerian women suffer from many problems in the workplace, such as sexual harassment and bargaining, which should better be solved by the Algerian authorities instead on focusing on their clothing.
"There is no problem in the public places and the workplaces, but the society, in all its fields and squares is used to women who are veiled or those who wear Niqab, is there any problem?"
"What is the purpose of raising the subject, at this time exactly? And when was the niqab, in our country, a problem of any kind – professional, social, or cultural, even to be presented in such a rigid form of prevention?"
MSA's response comes after the National Education Ministry hastened to send a new report to its state directorates urging them to prevent female employees in general and professors in particular from wearing the niqab in educational institutions, in accordance with the instructions of the General Directorate of Public Service, that confirmed, in its instruction, that the employees are obliged to wear a "respectable clothing" and to refrain entirely from clothing that expresses political, intellectual and religious beliefs.
Previously, Echorouk published, during a year ago and exactly on April 2017, the content of the instruction that was issued at the time by the General Directorate of the Civil Service, No. 28/56, in which it confirmed that except for sectors which basic laws contain the wearing of certain cloths like the civil protection, customs, police and military sectors, the internal regulations of each institution and public administration, especially the provisions on discipline, can provide for certain laws in the clothing.