Algeria, Saudi Arabia Sign the Supreme Council's Coordination Agreement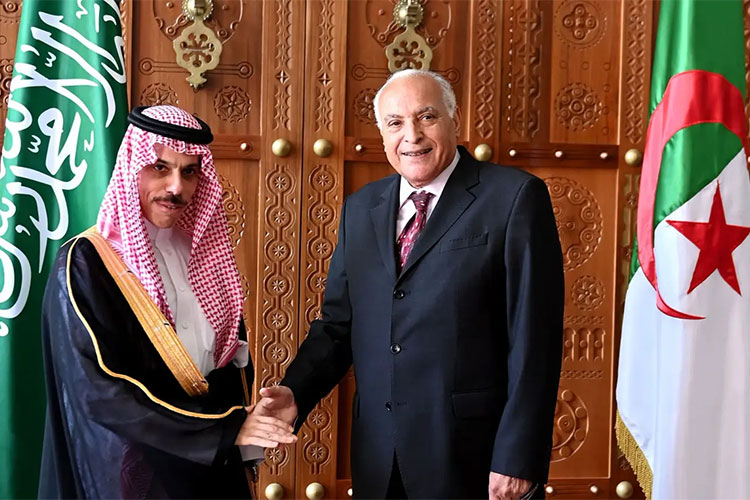 Algeria's Minister of Foreign Affairs and the National Community Abroad, Ahmed Attaf, paid a visit to Saudi Arabia, on Monday, during which the agreement to establish the Supreme Coordination Council between the two countries will be signed, in addition to participating in the preparatory meetings for the Arab summit scheduled for May 19.
According to a statement by the Ministry of Foreign Affairs, the visit falls within the framework of "strengthening brotherly relations and cooperation between the two brotherly countries, as well as participating in preparatory ministerial meetings for the Arab summit to be held on May 19."
Concerning the bilateral part of this visit, the statement confirmed that Attaf, accompanied by his Saudi counterpart, Prince Faisal bin Farhan bin Abdullah Al Saud, will chair, on Tuesday, "the works of the fourth session of the Algerian-Saudi Political Consultations Committee, which is the mechanism that was established to intensify the pace of consultation and coordination between the two brotherly countries on all issues of common interest, and on this occasion, a bilateral agreement is expected to be signed to establish the Algerian-Saudi Supreme Coordination Council".
In preparation for the Arab summit in Jeddah, the head of the Algerian diplomacy will participate in the ministerial meetings of the Council of the League of Arab States and the various sub-committees, whose work will focus on following up the implementation of the decisions adopted by Arab leaders during the Algiers summit and preparing the various topics on the agenda of the thirty-second session that will be hosted in Saudi Arabia.
According to the same source, Attaf will preside over the meeting of the Arab Ministerial Council, the meetings of each of the committees to follow up on the implementation of decisions and commitments at the ministerial level, the open-ended Arab ministerial committee to support the State of Palestine, as well as the ministerial committee charged with studying the proposals made by President Abdelmadjid Tebboune, regarding modernization and development, and enhancing the performance of the League of Arab States.