Algerian Foreign Ministry's Expanded Meeting To Bring Together Immigrant Brains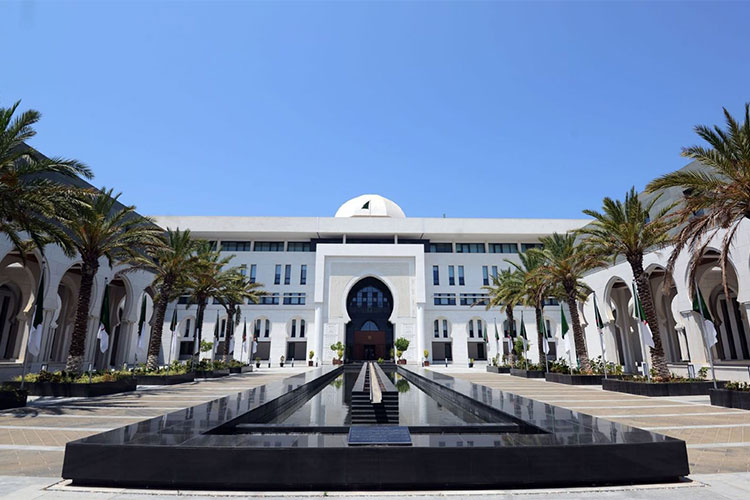 Algerian Ministry of Foreign Affairs is preparing for an important meeting that brings together Algerian competencies and brains who live abroad to accompany and follow up on projects that provide added value to Algeria, Mohamed Saoudi, the General Manager of Competencies at the Ministry of Foreign Affairs and the National Community Abroad, announced, on Saturday.
"President Abdelmadjid Tebboune has paid great attention to the issue within his 54 commitments. This requires all of us to intensify efforts to enable Algerian brains and scientists who live abroad to participate in giving impetus to the development and the national economy", he added.
Saoudi explained that it is necessary to reach the stage of embodying these endeavours, by adding a factor of follow-up and accompaniment to projects while creating an appropriate environment that prompts competencies abroad to participate in development plans, each according to his/her competence in the conduct of public affairs, asserting that this is what the President Tebboune aspires to and the foreign ministry is proceeding accordingly his approach, which calls for the concerted efforts of civil society, with the laying of the first building block that has recently borne fruit in Istanbul, Turkey, regarding the establishment of an inclusive structure for associations to contribute to advancing development in Algeria.
On the sidelines of a forum that included nearly 70 Algerian researchers from several countries, the official made an appeal through Echorouk newspaper to the Algerian brains abroad, to form a global bloc through the transfer of technology to Algeria, as it is the most important link for achieving sustainable development in various sectors, especially the important ones such as food security, artificial intelligence, sim cards, health and agriculture, as it cannot be relied upon, according to him, to a large extent on the foreign human factor, indicating that competencies abroad are currently relied upon and constitute the capital of Algeria.
"We are waiting for years to develop the country, and neither the Chinese nor the Indians nor the Brazilians are better than our competencies, who constitute a striking force, each according to his/her specialization and where he/she is located, by storming major international companies and international organizations as supervisors or actors."
For his part, Omar Dadi Abdoune, Chairman of the Foreign Affairs Committee in the National Assembly, said that he expects the meeting to be crowned with outputs that provide added value to Algeria, and it is an opportunity to listen to the competencies that are living and working in developing countries and who show great performance in their fields of activity in various parts of the world, and it is time to learn from their experiences by forming a bridge linking the homeland and its children abroad, which is a first step that the President of the Republic has given a special place in his recommendations.
Noureddine Ben Brahem, head of the National Observatory for Civil Society, spoke about the national duty of competencies abroad as they are the human resource in the field of investment, which would not have been successful, according to him, without the commitment and cooperation through rights and duties towards Algeria, considering them heroes that Algeria is proud of nationally and internationally.