Algerian Security Services Arrest Members of an International Migrant Smuggling Network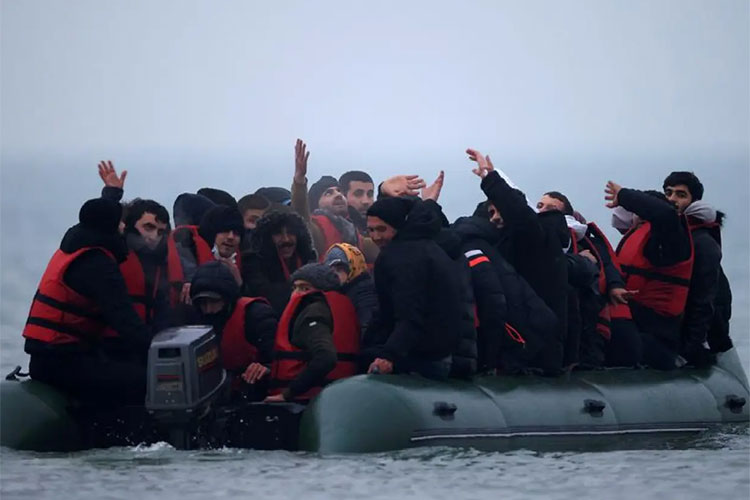 The Central Service for Combating Organized Crime (SCLCO) of Algeria's National Security Services dismantled a cross-border international organized criminal network, specialized in smuggling migrants from Syria to Europe via Algeria, with the arrest of 15 suspects, including nine Syrian nationals and six Algerians, including two women, according to a statement by the General Directorate of National Security.
The in-depth investigations conducted by the Algerian national security services, which lasted for more than five months, revealed the threads of this international criminal organization, which intended to transport illegal migrants from Syria and Lebanon to Benghazi Airport in Libya and transfer them by land to the city of Ghadames, to bring them into the Algerian territory through the border city of Debdab, taking the winding desert paths towards the city of Ouargla (southern Algeria).
After that, the clandestine migrants are transferred to the city of Oran (western Algeria), which was taken as a collection point and organized for secret trips to the European coasts, where they are taken care of by the mastermind of this criminal network, a Syrian national (among those arrested) who holds a PhD in medicine and who resorted to the final coordination of clandestine migration trips, with one of the Algerians who is wanted by the judicial authorities and arrested in the same case, in return for obtaining exorbitant sums of money in hard currency.
This operation, which was carried out under the supervision of the competent prosecution, also resulted in the seizure and recovery of DZD1,782,220, 11,410 US dollars, 8,920 euros, 483,000 Lebanese pounds, 4,300 Syrian pounds, 10,250 Iraqi dinars, 105 UAE dirhams and 400 Moroccan dirhams.
The suspects were brought before the Public Prosecutor at the Boufarik Court (Blida), on Wednesday, in the case of forming a cross-border organized criminal network, to commit crimes and misdemeanors of smuggling migrants, exposing foreigners to the risk of instant death and illegal residence in exchange for sums of money, the same source added.