Algeria's Benefits From the Crisis With Sanchez Government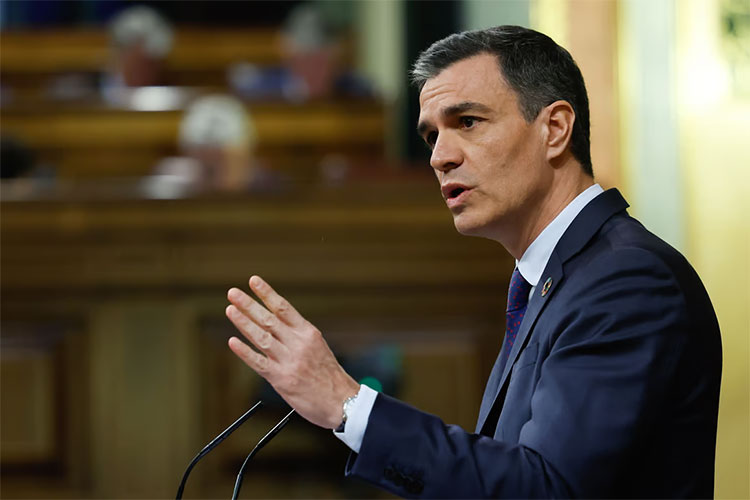 Spanish official data show that the curve of this European country's foreign trade with Algeria during the first months of this year continued in the same approach as the second half of last year, as it was characterized by a complete collapse in Madrid's exports to Algeria and an increase in sales in the opposite direction.
In this context, data from the Spanish Ministry of Industry indicate that Madrid's sales to Algeria during January and February 2023 collapsed by 95% compared to the same period last year, and went down from 333.5 million euros to 17 million euros only by the end of last February.
According to what was reported by the "Okdiario" website, a year after the shift in the Spanish government's foreign policy with Morocco on the Sahara issue, the consequences for trade with Algeria were dire, and Madrid's gains with Rabat were not of value given the rise in exports to Morocco, but also the rise in imports.
According to data from the Spanish Ministry of Industry, the collapse of Spain's exports to Algeria in the new year 2023 was particularly noticeable in February, as total sales did not exceed 6 million euros, compared to more than 168 million euros in the same period of 2022.
January 2023 was not much different, as exports declined to 10.7 million euros, down from 165.5 million euros in January 2022.
According to the same source, Madrid did not benefit much from Morocco on the commercial side, despite the shift in the position of the Sanchez government in favour of Rabat concerning the issue of Western Sahara, as imports in January and February of this year amounted to one billion and 369 million euros, compared to one billion and 198 million euros in the same period of 2022, with an increase of 14%, which is the same rate as the increase in sales as well.
The newspaper concluded that the most obvious result of the shift promoted by Pedro Sanchez in foreign policy with Algeria and Morocco had very negative consequences for Spanish companies. On the other hand, Algeria benefited greatly from the growth of its exports to Madrid by about $ 2 billion in 2022, while the damage was clear on the Spanish side.