Algeria's Mediation Role in Resolving the Niger Crisis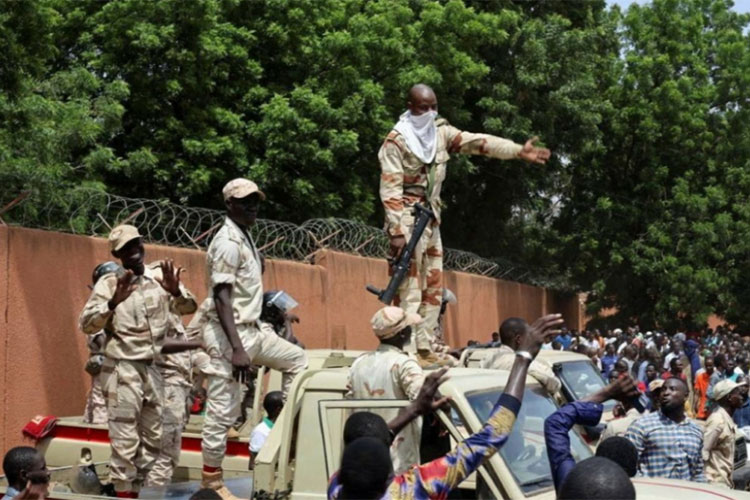 Algeria can play a mediating role in the Niger crisis to find a way out of the crisis, as it is a reliable country in this kind of files, political analyst and expert in strategic planning, Mohamed Cherif Daroui, said on Tuesday in a statement to Algerian "channel1".
The political analyst explained that Algeria can play a role in resolving the crisis thanks to its peaceful approach, which is widely accepted by Nigerians, highlighting Algeria's privileges within the African bloc and the African Union and its strength and influence on the ECOWAS countries and the southern Mediterranean.
"Algeria calls for a return to legitimacy, or at least moving to the stage of dialogue to resolve this crisis and to move away from any military intervention that could undermine the situation internally and regionally", Daroui added.
Previously, president Abdelmadjid Tebboune, confirmed during his meeting with representatives of the media, "the need to return to constitutional legitimacy in Niger," expressing his "total and categorical rejection of military intervention" in this country.
He asserted that "Algeria is with the return to constitutional legitimacy in Niger and is ready to help the Nigeriens as much as it can if they ask for that to reunite them," reaffirming his "total and categorical rejection of military intervention in this country." In this context, he warned that any military intervention would only result in problems, citing what happened in Libya and Syria, where "problems are still on the table and things are complex."
after stressing that "military intervention does not solve any problem and that matters can only be resolved by logic", he warned against "any action that would lead to igniting the entire Sahel region."
Algeria already affirmed, according to a statement by the Ministry of Foreign Affairs and the National Community Abroad, that it is following with concern the developments of the situation in Niger, and strongly condemns the ongoing coup attempt, affirming its adherence to the basic principles that guide the collective action of African countries, within the African Union, including the categorical rejection of illegal unconstitutional changes of governments.
Algeria called for "an immediate end to this unacceptable assault on the constitutional order," and what it saw as a "serious violation of the requirements of the rule of law." It stressed, "the need for everyone to work preserve the political and institutional stability of Niger, in a way that guarantees the sustainability of security and stability in this country".