Algiers Declaration: The Basis For A Unified Strategy Against the Zionist Occupation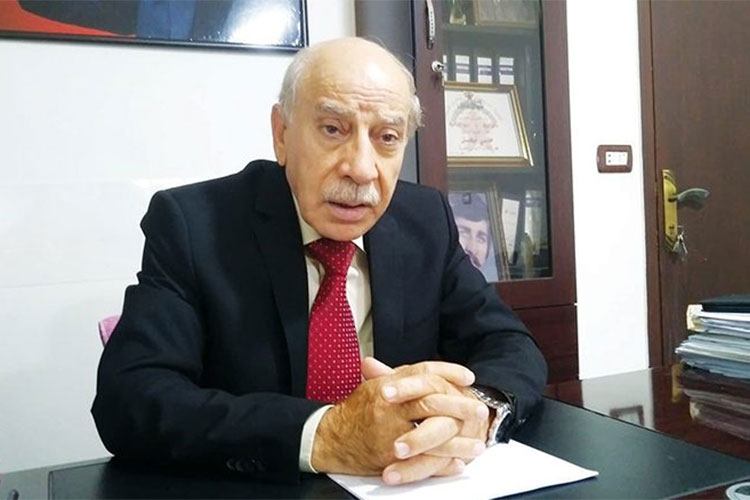 Deputy-Chairman of the Palestinian National Council and member of the Political Bureau of the Democratic Front for the Liberation of Palestine, Ali Faisal, praised the "Algeria Declaration" emanating from the 17th Conference of the Union of Councils of the Member States of the Organization of Islamic Cooperation held in Algiers on January 29 and 30, and emphasized that it "constitutes the basis for a unified Palestinian strategy against the Zionist occupation".
Ali Faisal said in a press statement; "Algeria is recognized for its support and resistance of the Palestinian people since the start of the Palestinian revolution until now. This support amounts to a twinning fate" adding that "throughout the stages of the Palestinian-Zionist conflict, Algeria was present on the side of the Palestinian people, especially at this stage, as it hosted a conference to reunite the Palestinian factions to restore national unity and consideration for the Palestinian cause as a central issue."
The Palestinian MP explained that Algeria succeeded in this endeavour, which was emphasized during the Arab summit that it hosted last November when it confirmed the need to support the Palestinian people at all levels and in all international forums against all policies that deny their right to self-determination, by establishing their state independence on all of its occupied lands, with East Jerusalem as its capital, as well as the return of refugees by UN Resolution 194.
"Algeria has continued its support for the Palestinian people, their unity, and their resistance by adopting the Algiers Declaration by the parliaments of the member states of the Organization of Islamic Cooperation, where the conference adopted a series of unique decisions affirming adherence to the rights of the Palestinian people and their cause, in the face of the authorities of right-wing, fascist extremism and racist Zionism", he added.
In this context, he expressed appreciation of the clause included in the recent "Algiers Declaration", which condemns all measures aimed at Judaizing Jerusalem and harming its sanctities, especially Al-Aqsa Mosque, stressing that "all of this would not have been possible without Algeria's continuous support for the people of Palestine and without the sacrifices of the Palestinian people who sacrificed tens of thousands of martyrs, male and female prisoners, detainees and wounded, as well as support for the peoples of the Arab and Islamic nation and the world who fight for their freedom and self-determination.
Further, Ali Faisal called for working on the release of Palestinian detainees and prisoners, because they are "sons of resistance in the face of the Zionist occupation," asserting the insistence of the Palestinian people on adhering to the option of resistance and revolution and the implementation of the decisions of the Palestinian National Council and the "Algiers Declaration" which "constitutes the basis for a unified Palestinian strategy in the face of the Zionist occupation.