Application of Points System on Driving Licences to Stop Road Massacres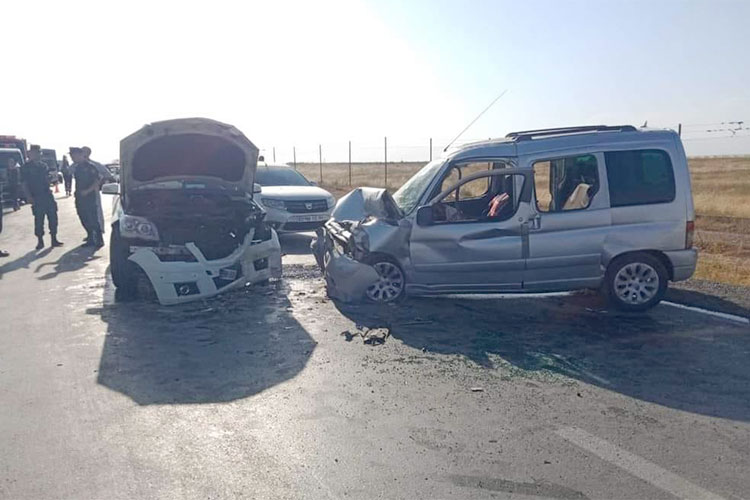 In light of the high rate of traffic accidents, the security services will submit, during the social entry, a detailed report to the higher authorities of the country, based mainly on the need to expedite the "actual" application of driving license with points system, which will serve as a "deterrent" and "effective" measure to reduce the road terrorism that has been known very serious curves in recent years.
In this context, Echorouk sources revealed that the reports of the National Gendarmerie and Security Services, which will be submitted in the next few days to the higher authorities of the country, are based on scientific analyzes through field studies that extended over the past years and determined the main reasons for the increase in traffic accidents, from the human factor to the black spots, and to the deteriorating condition of the roads.
The same sources indicated that security services focused in their reports on the need to expedite the "actual" implementation of the points system on driver licenses, given that this system is integrated into the driver's license and is a "pedagogical and deterrent" system. After the failure of the procedure to cancel the withdrawal of driving licenses from drivers who violate the traffic code and sufficed with fining them, as it has been in effect since the beginning of 2022 until today. On this basis, the "pointing" system will deter the drivers by encouraging them to keep their own points through points recovery cycles to avoid Driving license revocation.
Further, the National Gendarmerie renewed in its report the embodiment of the project of the speed time recording device as the "timer" or what is known as the "chronotachygraph", which is considered a black box, as it will place the drivers under control throughout his driving period and when stopping, which prevents them from committing violations. It also requires them to bear their responsibility if they were the cause of a traffic accident, and this is in accordance with the content of the regulatory text for the speed measuring device, related to Law No. 05-17 of February 16, 2017 regarding the regulation of road traffic, its safety and security.
In recent years, these accidents have taken on the dimensions of a "real disaster" at an economic cost representing 1.4% of the GDP, while the services of road security and civil protection sounded the alarm about the record rise in traffic accidents, describing the summer of 2023 as the "black summer", because it is the most bloody compared to the past years, as road terrorism killed more than 500 people since the beginning of the summer season and left more than 17,000 wounded, including those with permanent disabilities.
In this context, the outcome of the Civil Protection, during the period from May 1 to July 31, 2023 indicates that 14,949 traffic accidents were recorded, causing the death of 501 people and 17,415 wiunded.