Attaf meets with the Chairman of the ECOWAS Group in New York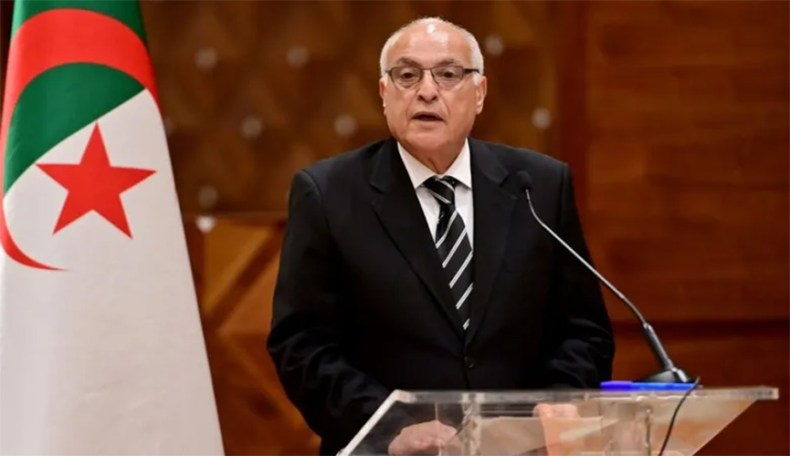 Algerian Foreign Minister Ahmed Attaf met on Saturday in New York with the Chairman of the Commission of the Economic Community of West African States (ECOWAS), Omar Touray, on the sidelines of the 78th session of the United Nations General Assembly.
According to a statement issued by the Ministry of Foreign Affairs, Minister Attaf held bilateral talks with a number of his counterparts and high-ranking officials of international organizations, including the ECOWAS group.
The meeting between the two sides focused on Algeria's efforts to resolve the military coup crisis in Niger by prioritizing the language of dialogue. According to what was stated in a statement by the Ministry of Foreign Affairs.
At the end of last August, Algeria launched an initiative to resolve the crisis of the military coup in Niger. It includes the strengthening of the principle of the illegality of unconstitutional changes and the approval of a 6-month transitional period in the country.
According to the same statement, Attaf spoke with the foreign ministers of: Belgium, the Netherlands, the Sultanate of Oman, Yemen, Eritrea and Venezuela.
The minister also received the US ambassador and permanent representative to the United Nations, Linda Thomas-Greenfield.
During these meetings, "the prospects for strengthening relations between Algeria and these countries were reviewed, in addition to the preparation of the upcoming bilateral elections".
The ministers also "exchanged views on many issues related to peace, security and development, in particular in the Sahel and North Africa".
Attaf also met with:
– Secretary General of the League of Arab States Ahmed Aboul Gheit,
– European Union Commission Vice President Josep Borrell,
– and the United Nations Under-Secretary-General for Peace Operations, Jean-Pierre Lacroix.
The talks focused on "Algeria's efforts to give priority to the language of dialogue in order to calm the situation and resolve the crises in Libya, Mali and Niger," the statement said.