Beijing Ambassador Li Jian: China's Commitment to Algeria Will Remain Unchanged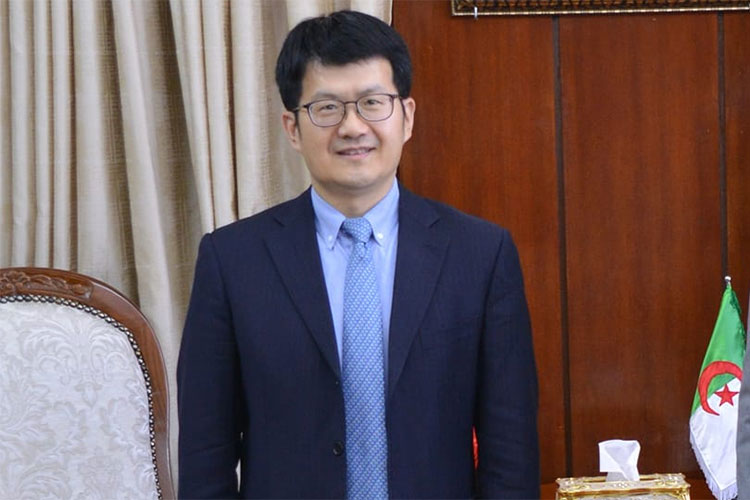 Although the international situation has witnessed drastic changes in the past sixty years, China's commitment to Algeria will remain unchanged in the new era," the Chinese Ambassador to Algeria Li Jian said, on Sunday evening.
A senior Chinese official confirmed that "Algeria is a large, important and pivotal country in Africa, the Middle East and the Mediterranean, and relations with it witnessed a smooth development".
"China and Algeria will always be two brothers supporting each other in independently exploring our development path, and good partners to jointly promote exchanges and mutual inspiration," the Chinese diplomat explained at a reception, coinciding with the 60th anniversary of sending the first Chinese medical team to Algeria.
Ambassador Li Jian stopped at the partnership agreement signed between the two countries in 2014, saying: "In 2014, China established a comprehensive strategic partnership with Algeria, the first of its kind between China and an Arab country, to face changes that we have not seen in a century."
Regarding Chinese medical aid to Algeria, the spokesman revealed that "over 60 years, 27 teams were dispatched with a total of 3,522 members, who provided treatment to 27.37 million patients in Algeria, supervised 2.07 new births, and performed about 1.75 million surgeries of all kinds, and during the black decade (civil war) and the Corona pandemic, medical personnel have always stood on the front lines in the battle to save lives".
The president of the Chinese African Peoples' Friendship Association (CAPFA), Li Bin, asserted that "Algeria is a large, important and pivotal country in Africa, the Middle East and the Mediterranean. Under the strategic leadership of the two countries, bilateral relationships witnessed a smooth development."
She concluded that; "The two countries remain friends bound by traditional friendship… As for our present time, we participate in mutually beneficial cooperation and joint development towards achieving the renaissance of our nations. In February 2014, a comprehensive strategic partnership was established between the two countries, with Algeria becoming the first Arab country to have a distinguished relationship with China at this high level, which embodies the interests and aspirations of both sides in bilateral relations.