Carlo Ancelotti Angry at FIFA's Organization of the Club World Cup Morocco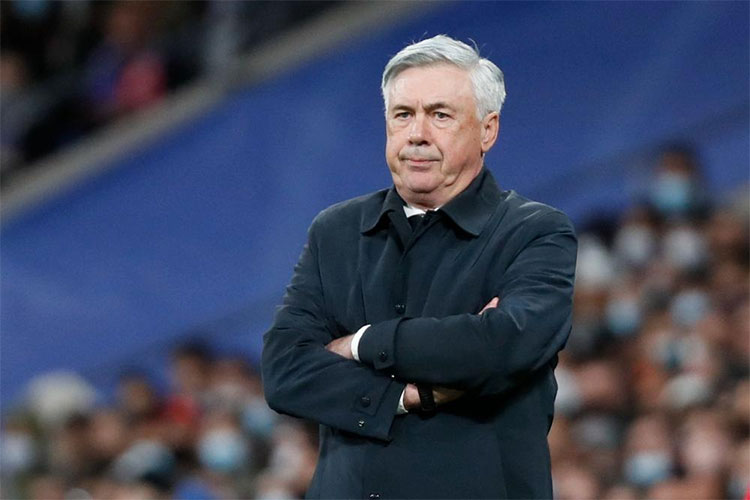 Real Madrid's coach, the Italian Carlo Ancelotti, expressed his dissatisfaction with FIFA's organization of the 2023 Club World Cup in Morocco.
The "meringues" will participate in this competition, which will start on Wednesday evening. Speaking ahead of Real Madrid's tie with Valencia on Thursday night, Ancelotti made it clear that he would not be sacrificing one competition for another.
"We are not going to throw away competitions because we are very close. We are in the semi-finals of the Copa del Rey, the semi-finals of the Club World Cup, and the Round of 16 in the Champions League. This club does not throw away competitions and we don't want to throw away any game," Ancelotti explained, talking about "FIFA" and its organization of the Club World Cup in Morocco, in a press conference, on Wednesday.
"Dosing the players is very important because we have an incredible calendar. Here it does not stop because La Liga wants to get theirs, the Federation (RFEF) want theirs, UEFA wants theirs, FIFA wants to do their thing…," He added.
"And we can't have rest days. We have to stop for a moment because if the players get tired, all of this is over. It's great excitement to play in all these competitions, but there is a limit. All of us together have to do something to avoid this."
Los Blancos have been playing every midweek since returning from the World Cup across three different competitions so far and still have the Champions League to return to. Next week they head off to Morocco for the World Club Cup though.
Real Madrid's La Liga and Champions League double last season meant that they have entered into every available competition this campaign. It is starting to take its toll on the squad and Carlo Ancelotti is starting to lose patience with what is being asked not just of his footballers, but all top-level players too.
Real Madrid goalkeeper Thibaut Courtois has been outspoken about this matter before and it appears Ancelotti has joined his cause. It is worth remembering that the Champions League will add an extra four games next season, while the World Cup will also add another 16 teams in 2026.
The organization of the Club World Cup 2023 came at a very bad time, as it coincided with the World Cup for the national teams, the Spanish Super Cup "La Liga", the local cup, in addition to the approaching date of the UEFA Champions League and the round of eight.