China, Ready to Implement Railway Projects in Algeria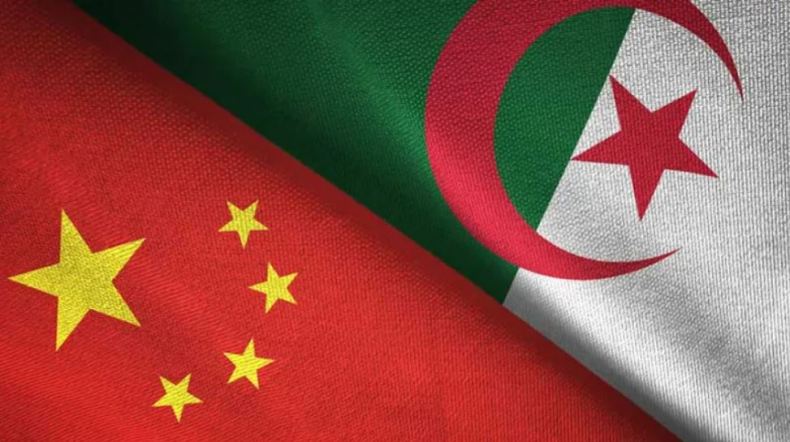 The Minister of Public Works and Infrastructures, Lakhdar Rakhroukh, received, on Tuesday, the Ambassador of the People's Republic of China to Algeria, Li Jian, with whom he discussed opportunities for bilateral cooperation and means of developing a partnership for the realization of major projects, especially in the field of infrastructure for the expansion and extension of the railway and port network.
According to the ministry's statement, this meeting, which was held at the request of the Chinese ambassador, constituted "an opportunity to address the reality of the cooperation relations between the two countries, which were described as excellent, given the effective partnership linking Algeria with China in various fields of the sector, especially the completion of roads, highways and railway networks".

On the occasion, the two parties stressed "the need to discuss ways to develop the partnership to complete major projects, especially in the field of basic facilities."

In this context, the statement confirmed that Rakhroukh called on Chinese economic operators to "embody more investments in this field and contribute, along with national economic institutions, to achieving the effort to support and develop the national economy."

The "important and ambitious" program underway in the field of railways and port facilities in Algeria was also discussed, where the Chinese ambassador stressed "the interest and readiness of Chinese companies to embody projects in these areas and their desire to keep pace with the efforts of the Algerian state to expand and extend the railway and port network, and thus contribute to the economic development of the country," the same source added.
President Abdelmadjid Tebboune said previously that Algeria will launch a program with Chinese partners to build railway transport lines with a length of approximately 6,000 km, to facilitate the exploitation of mines, promote trade and create economic vitality.

During a meeting with representatives of the Algerian media, he confirmed that the development of the railway sector is the best guarantee for progress, saying: "The project has approximately 6,000 km. Our Chinese friends have accepted the principle, and we are in the process of reviewing the studies together and we will start the work".
He explained that priority in the railway line that reaches the city of "Tamanrasset" (southern Algeria) will be for the two projects of transporting phosphates to the port of "Annaba" at a distance of 280 km and for the project the line linking the Gara Djebilat mine and "Bechar" (Tindouf, southern Algeria) with a length of more than 800 km to transport iron. In addition to linking the city of Bechar with Adrar (southern Algeria) with a line of about 600 km.