Divergences Between Algeria And Spain Affect Gas Prices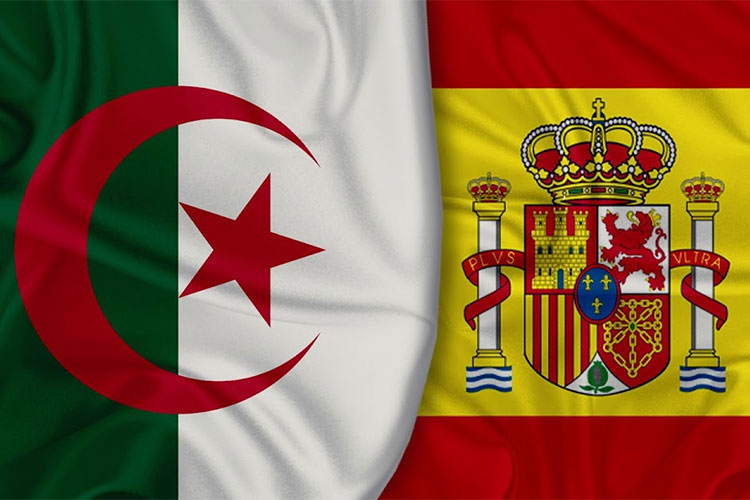 A report published by the European Council on Foreign Relations expected more problems between Algeria and Spain over gas prices and the reason for the differences that have characterized relations between the two countries since last year, against the background of the decision by the Spanish Prime Minister, Pedro Sanchez, to change his country's position on the Sahrawi issue in order to woefully serve the Moroccan Makhzen regime's agenda.
The report, entitled "Energy Tracker", which sheds light on the agreements concluded by the European Union and its Member States with a third party, focused on energy relations, particularly with regard to the gas deals between Algeria and Madrid, which culminated in 2022 with a review of some of the provisions of the agreements in force between the two sides, with the Algerian side insisting on a review of prices, Algeria's decision to suspend the implementation of the provisions of the Treaty of Friendship and Good Neighborliness last June, two decades after it was signed, due to the "unfriendly" positions of the Pedro Sanchez government, as President Abdelmadjid Tebboune described them in one of his statements.
According to the new contracts signed between Sonatrach and its Spanish counterpart "Naturgy", the volumes of gas exported and its prices have been revised during the year 2022, amid tensions between the two parties (by millions of euros).
However, "there is likely to be more disagreement between the two parties on this issue", noting that the contract signed in 2022 includes natural gas exports equivalent to eight billion cubic meters annually until 2032.
Spain received gas from Algeria at preferential prices under the Friendship and Good Neighborliness Agreement signed in 2002, until the crisis between the two countries erupted in the spring of last year with a "provocative" decision by the government of Pedro Sanchez, and then Algeria persistently decided to review the agreements signed between Sonatrach and Naturgy.
It also raised the price of a cubic meter of gas to around $49, after having been around $39, with another review due this year, and confirmed its commitment to the contracted volumes of exported gas, through the Medgas pipeline, which directly connects Algerian and Spanish soil without passing through Moroccan soil, after the Algerian decision to stop work on the European-Maghreb gas pipeline through Morocco in November 2021.
Despite the ongoing tensions between Algeria and Madrid, the study by the European Council on Foreign Relations shows that Algeria will remain at the top of the list of major gas suppliers to Spain, along with the United States of America and Nigeria, while Nigeria, Saudi Arabia and the United States of America will continue to be the main suppliers of oil to Spain.