El-Chorta Magazine : The Train of Sedition Will Not Whisle in the New Algeria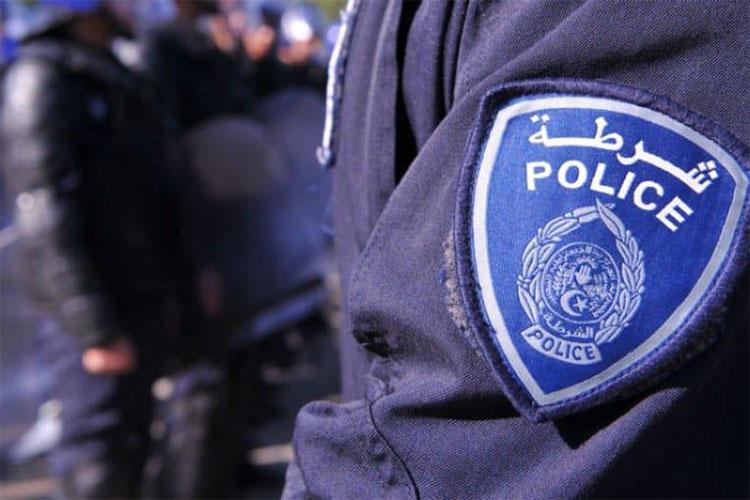 The light of the new Algeria has blinded the sight of the crying voices and left them moving in the darkness in a despicable manner, Algeria's El-Chorta (police services) magazine said in the editorial of the last issue of January, adding; "no matter how hidden its owners are, those who are jealous of their homeland, including the Algerians like Larbi Ben M'hidi, Amirouche and Si el-Haouas, were fighting against these voices, and defeated every daredevil by revolting for the freedom of a country with a long history.
The magazine's editorial entitled "the train of discord will not whistle in the new Algeria," stated that Algeria, at the height of its glory and thanks to its brave men, will not come out to the public except to be distinguished and will not move except to develop with its kids protected and secured by it. The pen is still writing down its achievements and records them as an annoying buzz in the ears of the enemies of the homeland floundering in the mire of sedition".
"These shrieking voices tried to reach the summit from the bottom to falsify it and obscure its lustre by practising the wrong and misleading mobilization of public opinion, as the Arab summit held in Algeria this year was not the first event that exposed the fragility of those crisis elements and their weakness in curbing their negative feelings in the wake of every success that Algeria achieved, which proved that professionalism and spotless principles have gathered on its pure land to serve as a point of fusion between the Arab countries at times, and the hearts of the flocks of international athletes in Oran at other times", the magazine's editorial added.
The magazine explained that the outcome of the police services came to deepen the wounds of those who are discontented with the progress of Algeria, a witness to their transgressions and their quest to demolish those heinous acts that have taken several forms similar to the crimes of the national economy. The national security men are fully determined of patriotism to expose what the haters' hearts contain by exposing their immersion in the quagmire of betrayal and conspiracy, and their many attempts remain desperate.
El-Chorta magazine concluded by emphasizing the importance of the Algerian state focusing on the human element in its new development field, based on its pure awareness that Algerians built and developed it, and that the arms of its youth today serve as an impenetrable fortress that will not allow a treacherous hand to extend to its homeland to harm its unity and the cohesion of its social fabric.