Experts: "Algerian Mediation Offers Peaceful Solution In Niger"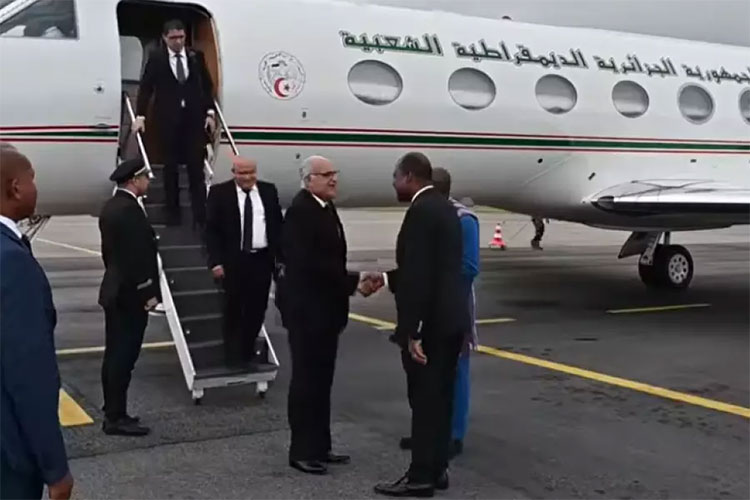 Experts and specialists in political affairs unanimously agreed that the Algerian mediation aimed at resolving the crisis in Niger and restoring the constitutional order by activating the political solution is the most effective approach to resolve the crisis and neutralize the option of military intervention.
In this regard, the head of the Foundation of the Muslim World League in Nigeria, Mokhtar Ibrahim Sheikh Tahir Babji, confirmed on Sunday on the first radio channel that Algeria has played a major role, which was clearly embodied in the recent tour made by the Minister of Foreign Affairs, Ahmed Attaf, to many countries of the continent belonging to the "ECOWAS" group. The same speaker also thanked Algeria for these noble efforts, saying: "We thank the State of Algeria and its President for what it is doing on the African continent and in the Islamic world."
For his part, the Libyan researcher and journalist, Driss Hamid, appreciated the Algerian efforts to resolve the crisis in Niger, saying: "We appreciate the Algerian diplomatic efforts for peace and security and the restoration of the legitimate authority headed by President Mohamed Bazoum. We believe that international pressure on the coup leaders will have an impact."
Meanwhile, political analyst Rabih Laroussi stressed that the tour of Foreign Minister Ahmed Attaf shows that there is a great consensus among these countries, as evidenced by the fact that there is acceptance and agreement that the language of military intervention is not a solution, but rather the language of dialogue is the most worthy.
It is noteworthy that the diplomatic tour that took the Minister of Foreign Affairs and the National Community Abroad, Ahmed Attaf, to Nigeria, Benin and Ghana was marked by a convergence of views and support for Algeria's approach and its efforts aimed at achieving a return to constitutional order in Niger through a political solution that unravels the threads of the current crisis in order to preserve the security and stability of this country and the entire region.