FAF President Walid Sadi Wants to Hire Christian Gourcuff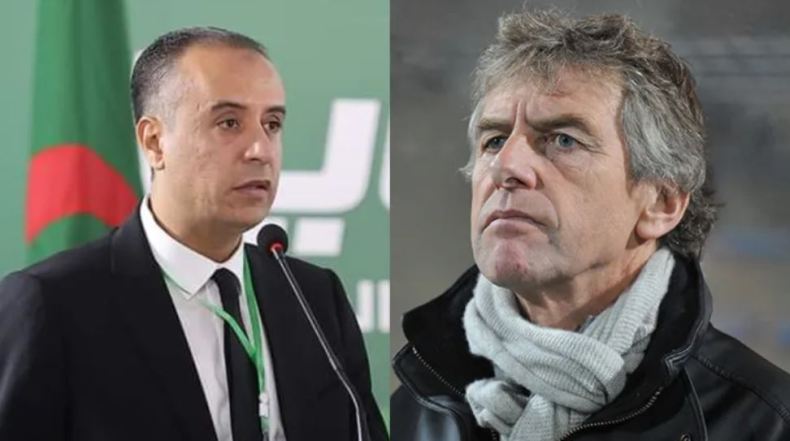 Reliable media sources revealed that the new president of the Federation of Algerian Football (FAF), Walid Sadi, wants to sign a contract with the former national coach, the French Christian Gourcuff, and return him to Algeria by hiring him at the FAF National Technical Directorate.
According to the New Arab "Al-Araby Al-Jadeed" website, an official source in the Federation of Algerian Football, who refused to reveal his identity, confirmed that Christian Gourcuff has become a strong candidate to return to Algeria through the "FAF" technical management portal, at the request of the new FAF president, Walid Sadi.

Walid Sadi's desire to sign a contract with the French technician, who had achieved good results with the national team, according to what he confirmed after he was elected president of the "FAF" last Thursday, and his talk about making radical changes at all levels, including the technical management.

The same source added that Christian Gourcuff is among the most prominent candidates to take over the affairs of the National Technical Directorate. He also spoke about the distinguished relations between the new FAF president and the French technician, through their work together in the national team between 2014 and 2016, and at that time Sadi was the general director and Gourcuff was the coach of the Fennecs.

In parallel with the desire of the FAF president to contract with Gourcuff, the same source indicated that the latter is also on the agenda of JS Kabylie club, which also wants to sign a great coach after the bad start that the club recorded in the tournament, with its victory in the first round against Nedjm Chabab Magra, then tied against Paradou AC in the second round.

In the same context, the "Al-Araby" website reported information from within the management of the JS Kabylie team indicating that the team's general manager, Brahim Zafour, entered into negotiations with the French coach, Christian Gourcuff, to take over as coach for the "Canaries."

The same information added that Christian Gourcuff does not mind going through this experience, and he even asked his agent to speed up negotiations to take over the duties, as he has been without a team since he left coaching the French club Nantes in 2020.