France Excludes Algerians From Immigration Reform Measures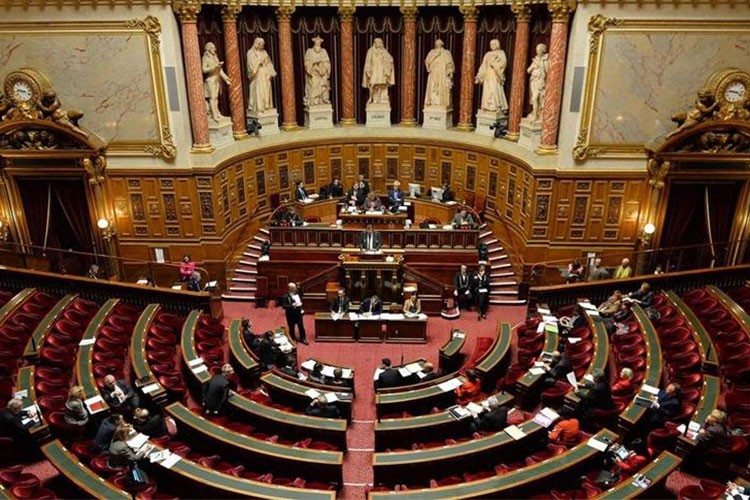 The French authorities have excluded Algerian nationals from several measures included in the draft reform of the immigration law presented to the Senate, as they are subject to special treatment in accordance with the bilateral immigration agreement signed between the two countries on 27 December 1968.
The impact study on the draft law on immigration control and integration, dated 31 January 2023 and submitted to the French Senate, a copy of which was seen by Echorouk, states that the granting of the first multiannual residence card (CSP) is conditional on knowing the limit of the French language and is a measure aimed at ensuring the integration of foreigners by motivating them to learn French, given that they intend to stay on French soil for a long time.
According to the same document, this procedure relating to knowledge of a minimum level of French does not apply to Algerian nationals submitting files to apply for the first multiannual residence card, as they are covered by the bilateral immigration agreement between the two countries signed on 27 December 1968.
Algerians were also exempted from the procedure requiring foreigners applying for a residence permit to undertake to respect the principles of the Republic and allowing for the refusal, withdrawal or non-renewal of a residence permit on new grounds relating to the conduct of the applicant.
As with the language procedure, Algerians have been exempted from these measures on the grounds that they are subject to special management in accordance with the provisions of the 1968 Migration Convention.
The French authorities intend to require applicants for a residence permit to sign a declaration of honor in which the person concerned undertakes to respect the principles of the Republic, but Algerian nationals will also be exempted from this procedure, given the content of the aforementioned bilateral immigration agreement.
The proposed amendments make it possible to refuse to renew or to withdraw the residence card of any foreign national whose behavior has been assessed and classified as a serious threat to public order, and Algerians will not be affected by this procedure either, in addition to the nationals of Norway, Liechtenstein, Iceland and Switzerland, as they are not subject to the procedures for obtaining residence permits.
During a debate with senators on 28 February, the French Minister of the Interior, Gerald Darmanin, replied that the 1968 bilateral agreement with Algeria on immigration had advantages and disadvantages with regard to immigration. The disadvantages, however, are that Algerians must obtain a visa to enter France.
Darmanin went on to say that the Algerian parliament is asking for the same thing as the French senators: that the agreement be annulled so that Algerians no longer have to apply for visas.