France Yields to Pressure, Facilitates Access to Algerian Revolution Archives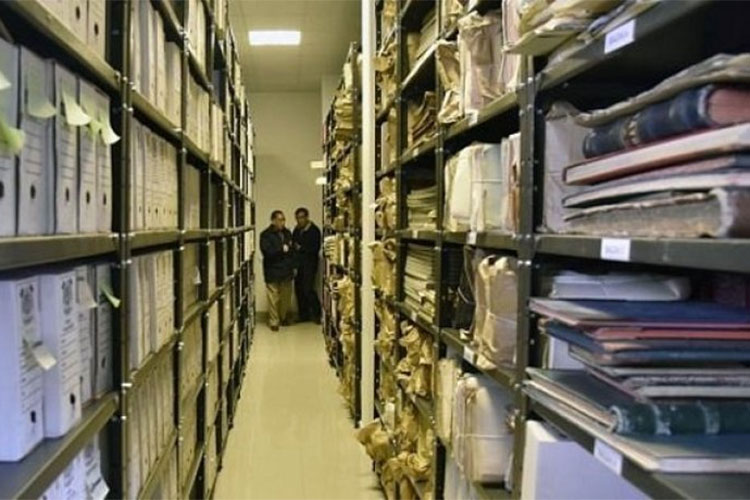 A decree published, Sunday, in the Official Journal, stated that France will increase access to its archives related to the Algerian revolution, allowing access to files related to minors, in a move that was called for by historians and families.
Following French President, Emmanuel Macron's announcement in March 2021 of the facilitation of access to the secret archive, France opened, in December of the same year, its archives related to legal issues and police investigations in Algeria during its revolution, which extended between November 1, 1954, and December 31, 1966.
However, in practice, access to these documents remains "very difficult" for families and researchers, as historian Marc André wrote in the newspaper "Le Monde" in November 2022.
One of the main obstacles to accessing the archive relates to the failure to open files of those under the age of 21 due to legislation at the time, and these files were still covered by the archive's 100-year confidentiality period. This restriction, in addition to many other restrictions, caused "the closure of most files," according to the historian.
He added in his article published in Le Monde newspaper; "This bureaucratic administration led to ignoring the reality of a war waged by young people. Historical ignorance symbolically redoubles the violence against a 'minor' (…) who was not tried by a juvenile court but appeared before a military tribunal: sufficiently of age at the time to have his head cut off, he is today sufficiently minor to see his file subtracted from the general derogation. This is true both in Algerian immigration to France and in the maquis, the urban networks and the prisons where the separatists, their supporters, the refractory, the conscripts were for many of them around 20 years old when they joined".
One of Marc André's remarks through which he expressed indignation and which have been widely taken up by Algerians: "Sufficiently major at the time to have his head cut off, he is now sufficiently minor to see his file subtracted from the general exemption".
The new decree, published on Sunday and dated August 25, 2023, removes the exclusion of consultation for files involving minors.
On the other hand, the files whose communication "infringes the privacy of people's sexual life" or "the security of named or easily identifiable persons involved in intelligence activities" remain classified.
This new facilitation falls within the framework of a policy of appeasement adopted by Macron during his first term, after recommendations included in a report by French historian Benjamin Stora on the memory struggle between Algeria and France regarding the colonial past, but the relationship between France and Algeria remains difficult, ambiguous and marked by misunderstandings and things left unsaid.