Henni Discusses With American Ambassador Agricultural Cooperation And Investment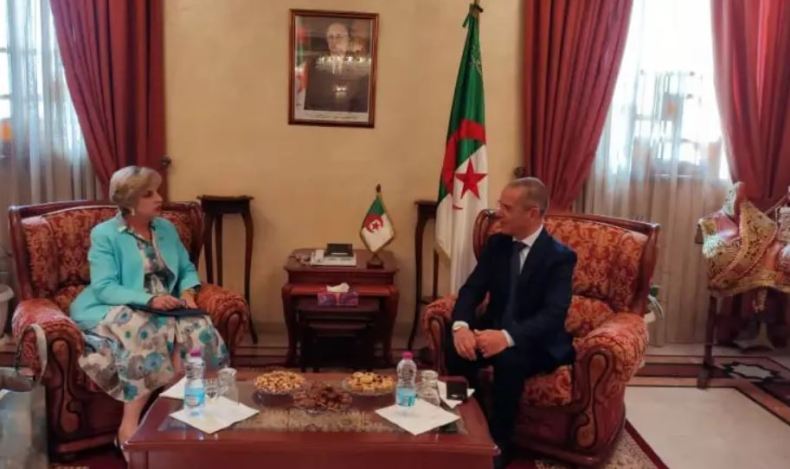 The Minister of Agriculture, Abdelhafid Henni, and the Ambassador of the United States of America to Algeria, Her Excellency Mrs Elizabeth Moore Aubin, discussed areas of bilateral cooperation and agricultural investment.
A statement from the ministry stated that Minister Henni received the American ambassador on Sunday, and the meeting focused on the reality of bilateral relations between the two countries in various fields, especially in the agricultural field and ways to enhance it, as well as the exchange of expertise and experiences, especially in areas of common interest between the two countries and what is related to food security and technical cooperation in the field in addition to prevention and control of forest fires and agricultural research.
The statement added, "The two parties stressed the will of the two countries to strengthen cooperation relations and implement investment projects in the field of agriculture, given the capabilities available in Algeria and the opportunities available to investors."
The Minister pointed to some areas in which the American side could contribute, such as investing in agricultural production and strategic agriculture, especially grain production, by moving towards promoting investment in the country's southern provinces and genetic improvement, especially with regard to milk-producing cows and red meat production.
For her part, Her Excellency Mrs Elizabeth Moore Aubin praised the policy pursued by Algeria with regard to enhancing food security, especially in light of the recent fluctuations in global markets, expressing her country's desire to strengthen economic relations and trade exchanges with Algeria.