Madrid Miscalculated Algeria's Reaction to the Western Sahara Issue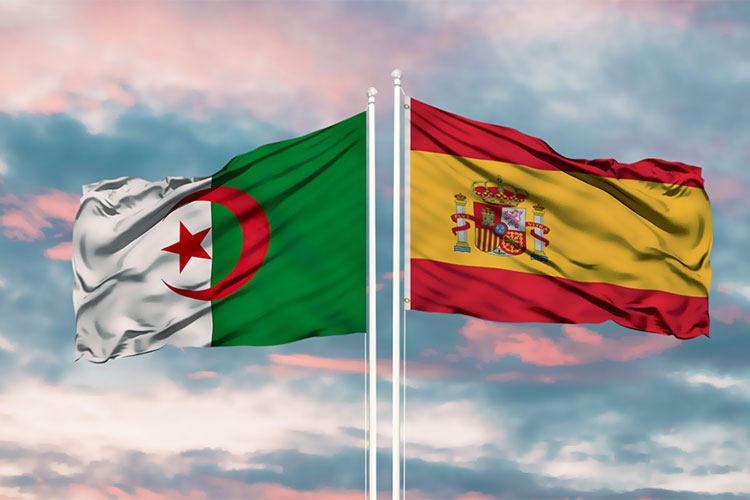 The first admissions of the Spanish government appeared that it did not appreciate and did not study well the consequences of Madrid's shift in position on the issue of Western Sahara, and its announcement of supporting the Moroccan regimes' autonomy proposal about a year ago, and neglected its decision's negative consequences for Spanish commercial exchanges and companies operating in Algeria.
In this context, the Ministry of Industry, Commerce and Tourism, led by Maria Reyes Maroto, and the candidate for the post of Mayor of Madrid for the Spanish Socialist Party (PSOE), informed Spanish companies with branches in Algeria, during a meeting a few days ago, that the government had not studied well the consequences of changing its position on the Western Sahara issue, and called on the companies concerned to leave Algeria or change the country, given the lack of solutions for that crisis.
According to what was reported by the Spanish newspaper "El Independiente", the Spanish ministry confirmed to companies active in Algeria, after months of uncertainty, that it could not know or expect the results related to changing the government's position on the Western Sahara issue.
The same source explained that the losses accumulated by Spanish companies that do business in Algeria exceeded 600 million euros, adding that this drain leads to the accumulation of new debts in red daily, in the absence of signs of a quick solution, indicating that the external activity of a large number of the affected companies depends primarily and only on Algeria.
Spanish companies operating in Algeria have accused the country's Ministry of Industry, Trade and Tourism of contradicting and providing false information from Madrid regarding the status of these companies in Algeria because they confirm the existence of negotiations with the Algerian party. At the same time, their offices and the Madrid embassy deny the existence of any kind of negotiation in this regard with the Algerian authorities.
Spanish companies with offices in Algeria also accused the government of their country, especially the Ministry of Industry, Trade and Tourism, of abandoning them, which made the owners of the companies think of forming an association for those affected by the situation, and not taking responsibility for it, as it was caused by the government's sudden shift position on the issue of Western Sahara.
Almost a year after Madrid changed, through its Prime Minister Pedro Sanchez, its position on the issue of Western Sahara, and its declaration of support for the Makhzen autonomy proposal, Madrid wore the garment of the only loser from this sudden coup, because Algeria's exports continued to flow towards the European country more than normal, noting that most of it is oil, gas and oil derivatives. On the other hand, Madrid's exports to Algeria have stopped almost completely since June 2022, and this resulted in a historical and unprecedented imbalance in the trade balance in favour of Algeria.