New Parliamentary Vote Of No Confidence In Spanish Prime Minister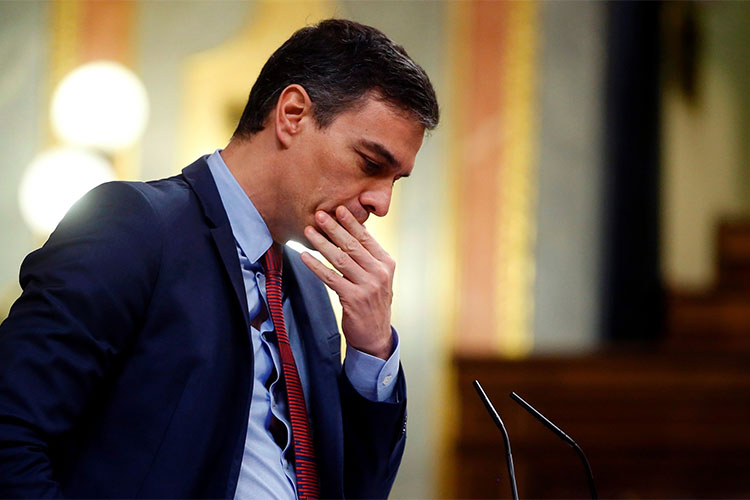 Spanish Prime Minister Pedro Sanchez will be subject to a vote of no confidence on Tuesday during a plenary session in Parliament, provided that the vote on the list proposed by historian Ramon Tamames as his successor takes place on Wednesday by the deputies.
The opposition Fox party submitted the motion of censure after obtaining the approval of the Spanish Parliament's Secretariat to fulfil the legal conditions for its adoption, namely the availability of a tenth of the number of deputies and the provision of an alternative to the head of the government.
The proposal was approved by 35 deputies, but it requires the approval of the majority and a quorum of 175 deputies to be effective, according to Spanish media reports.
The proponents of the proposal intend to focus in their presentation on the fact that the policies of the Pedro Sanchez government are harmful to Spanish society, especially the immigration policy and the sudden change in Madrid's position on the Sahrawi issue, after the Spanish Prime Minister's message to the King of Morocco remained a secret to the Spaniards despite the passage of a year since it was sent, in addition to the decline in the purchasing power of citizens and the spread of corruption at all levels.
Moreover, the leader of the "Vox" party, in a motion of censure, argued that the current government is one of the worst governments Spain has known and that it represents the worst of Spanish society, calling for the expulsion of Sanchez and members of his government and the acceleration of general elections next May.
Despite assurances from the Spanish media that the possibility of a vote of no confidence in the Prime Minister remains slim, this is the second vote of no confidence in Sanchez since he came to power, as the same party tabled a similar motion in the Spanish Parliament last October, the sixth time in the history of the government.