No Suspension of Visas For the French Nationals Wishing to Visit Algeria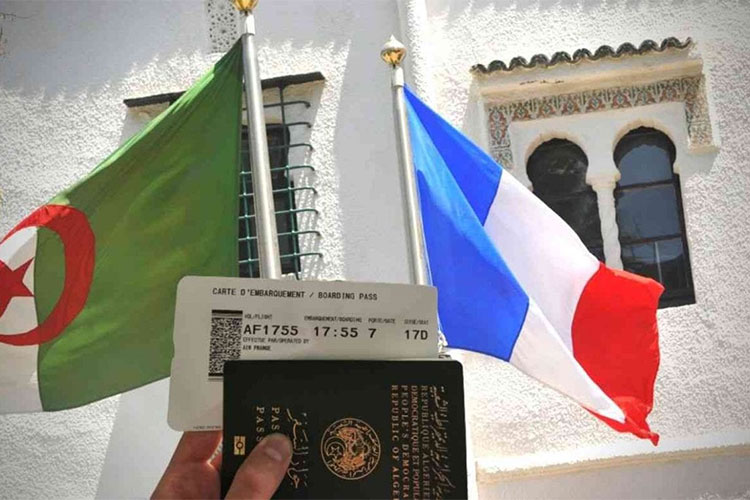 Algeria has denounced the fake news campaign issued by some hostile circles claiming a "decision" has been issued by the Algerian authorities to suspend the tourist visas to French citizens, according to a statement issued Sunday by the Ministry of Foreign Affairs and the National Community Abroad.
The Algerian Foreign Ministry's statement reads; "In recent days, a false campaign has been registered, emanating from certain circles hostile to our country, alleging a decision by the Algerian authorities to suspend the issuance of tourist visas for the benefit of French citizens".
In the same context, the foreign ministry affirmed its "categorical refutation of this misleading campaign, explaining that the Algerian diplomatic and consular representations abroad continuously guarantee the provision of consular services and continue to issue, in the most normal way, tourist visas to citizens of all other countries, including the French wishing to visit Algeria."
Further, the ministry also clarified that since the beginning of this year, and within the framework of the promotion of tourist destinations to Algeria, "exceptionally, additional facilitation measures have been taken, to allow the granting of visas upon arrival on the national territory (international airports, land and port border checkpoints) for the benefit of citizens of other countries wishing, within the framework of tourism and through travel agencies, to go to one of the 24 cities in the south of Algeria".
The ministry's statement concluded by confirming that "visa requests for obtaining that are submitted, in a personal capacity, continue to be processed at the level of Algerian consular services abroad, following the regulations and procedures in force."