President Tebboune's France Visit Postponed Amid Retirement Protests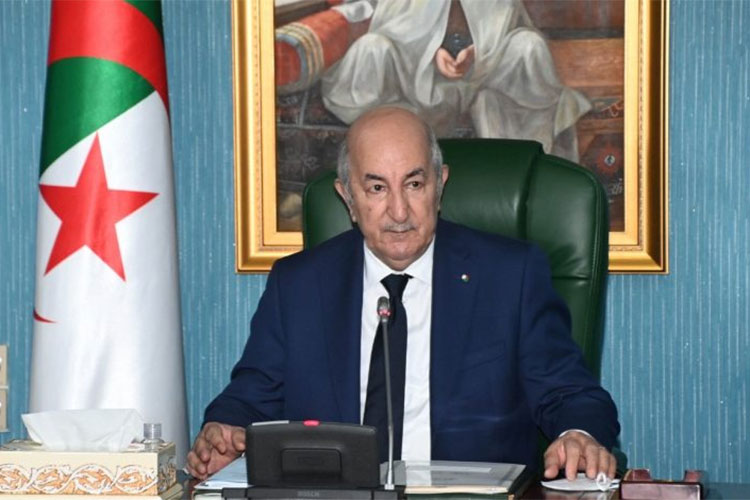 French daily Le Figaro reported the postponement of President Abdelmadjid Tebboune's visit to France, which was scheduled for early May, to a later date, local sources confirmed the authenticity of those leaks but attributed this delay to the circumstances in which France is living these days due to the protests rejecting the amendment of the retirement law.
Sources confirmed to Echorouk News that this postponement came with an "agreement between the two parties," explaining that the reasons for this postponement are the same as those behind the postponement of the visit of the King of Britain, Charles III, to France a few days ago, but without providing further clarifications.
French daily "l' Opinion" previously confirmed on Sunday that the visit was scheduled during the first three days of next May (from 2 to 5), coinciding with the visit of the Secretary-General of the French Ministry of Foreign Affairs, Anne-Marie Descotes, at the head of a delegation of her advisors, to Algeria, on April 16.
On the eve of the visit, 1 May, France is set to witness a massive wave of union workers' protests amid the nationwide opposition to Macron's pension reform plan. After weeks of tit-for-tat, Macron announced on Monday "one hundred days" to unite the nation and his comeback to the ground, hoping to ease the tensions with the unions.
Meanwhile, Tebboune is set to have a busy international schedule in May as he is scheduled to visit both Moscow and Beijing.
Previously, Britain's King Charles postponed a state visit to France after social unrest over President Emmanuel Macron's new pension law erupted into some of the worst street violence seen in years across the country.
Speaking at a news conference after a summit in Brussels on Friday, Macron said it would not have reflected "common sense and friendship" to "propose a visit in the middle of the demonstrations".
France has been witnessing, for weeks, continuous protests by large groups of citizens against the French President's approval of a law that raises the retirement age from 62 to 64. A law that was met with a strict rejection by the French unions and syndicates, which framed those protests, and increased their momentum with the support of the leftist parties for these protests.
In her tweet, Mathilde Panot, head of the parliamentary group of the coalition of left-wing parties in the French Parliament "LFI", vowed to President Macron that protests would not stop after the 1st of next May, which was the date that would have coincided with President Tebboune's visit to France, which reinforces the hypothesis of postponing that Tebboune's visit after security will be established in French cities, which have turned into a stronghold for protesters rejecting the retirement law.