Six Russian Companies Seek Investment Opportunities in Algeria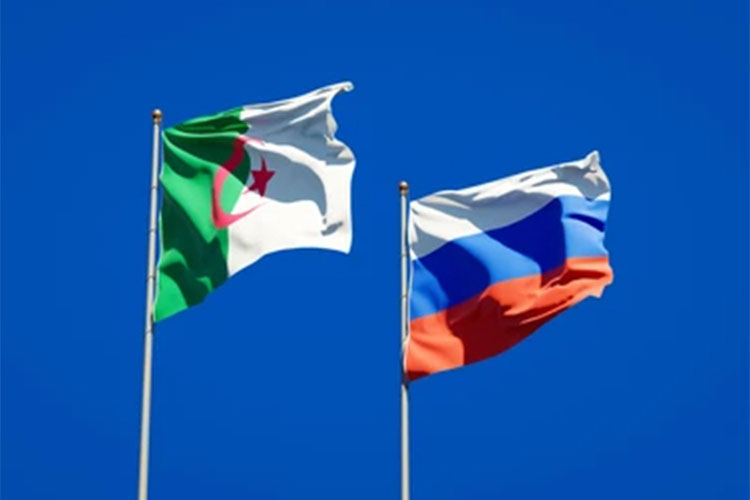 Six companies from Russia's Kaluga, Oblast region, will visit Algeria from March 10 to 17, looking for business partners to establish economic cooperation and conclude new partnership agreements.
In this regard, a statement from the Russian embassy in Algiers, which copy was received by Echorouk on Saturday, said that "Algerian-Russian relations have a long history, and they began even before Algeria's independence, as the volume of trade exchange between the two countries is steadily increasing, and in 2022 it has already exceeded 3 billion Dollars," the source confirmed adding; "Algeria's attractiveness is increasing among Russian businessmen in different sectors."
"Representatives of six companies from the Kaluga region will visit Algeria to present their products and negotiate the possibility of supply or localization of production. During this visit, it is scheduled to organize more than 50 meetings with representatives of the Algerian business community and visits to production sites", the source explained.
The companies that are visiting Algeria this month are active in the field of medical equipment, magnetic separators for oil and gas, chemical and metallurgical industries, manufacturers of weighing equipment and liquid filters, as well as manufacturers of aluminium and steel products.
The two countries want to expand cooperation outside the field of military and energy industry, especially after Algeria adopts a new investment law that is described by Russia as very attractive.
Algeria had previously assured the Russian side of the need to redouble efforts to increase the volume of trade exchanges between the two countries by expanding the structure of the trade balance and making it more balanced.
Further, the Secretary General of the Ministry of Foreign Affairs, Ammar Belani, called on during a meeting, he held a few days ago with the Russian Ambassador Valerian Shuvaev, the Russian companies and businessmen to increase their direct investments in Algeria and to take advantage of the great opportunities that are now available in the Algerian market in light of the new investment law that granted legislative stability, greater organization and better vision for foreign investors, as well as the privileges granted by the strategic geographical location of Algeria as a gateway to the promising African market.