Tebboune Summons Algeria's Ambassador to France For Consultations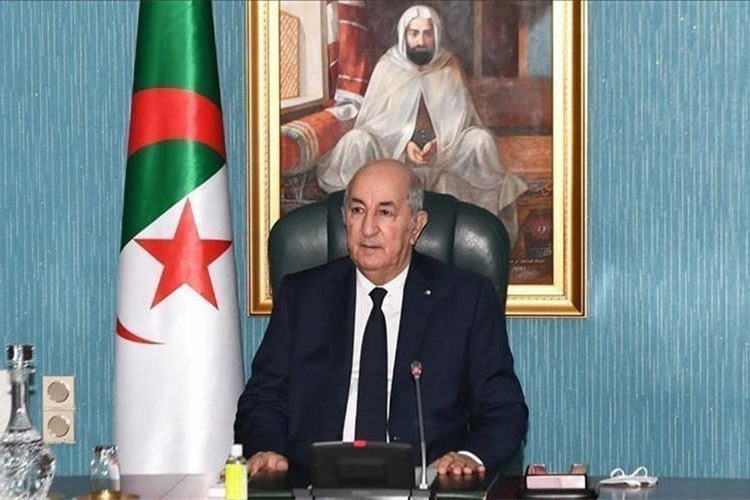 The President of the Republic, Abdelmadjid Tebboune, ordered, here on Wednesday, February,08,2023, the immediate recall of Algeria's ambassador to France for consultations against the backdrop of the participation of French diplomats, consular officials and security services in the exfiltration of an Algerian national illegally and unofficially. At the same time, he was supposed to be in Algeria on the orders of the Algerian judicial services.
The Ministry of Foreign Affairs and the national community abroad expressed to the French embassy Algeria's strong condemnation of the violation of national sovereignty by diplomatic, consular and security personnel of the French state, who participated in a secret and illegal infiltration of an Algerian citizen.
Algeria expressed, through an official note issued by the Foreign Ministry, its rejection of this unacceptable development, which causes great harm to Algerian-French relations.
This decision follows the case of the exfiltration of the Algerian activist, Amira Bouraoui, clandestinely and illegally from Tunisia to France, on February 6, with the help of some French officials.
A new gloom is expected in the relations between Algeria and France. After the episode of autumn 2021 marked by a political crisis between Algiers and Paris, following the remarks of the French president on "the memory" and the "nature of the Algerian society", a new affair has just put the two states in crisis.
France has long complained about illegal immigration and accused Algeria of refusing to receive its nationals, who illegally migrate to its soil, however, its officials just come to violate the cooperation and coordination treaties signed between the two countries in the field of justice, security and people's movement.
How and why do French officials take unilateral decisions that do not respect the sovereignty of Algerian justice and state and then speak about efforts to curb the clandestine movement of people since the laws must be applied in a balanced way without discrimination and favouritism?