The Russian Foreign Cooperation Agency Wants To Be Represented In Algeria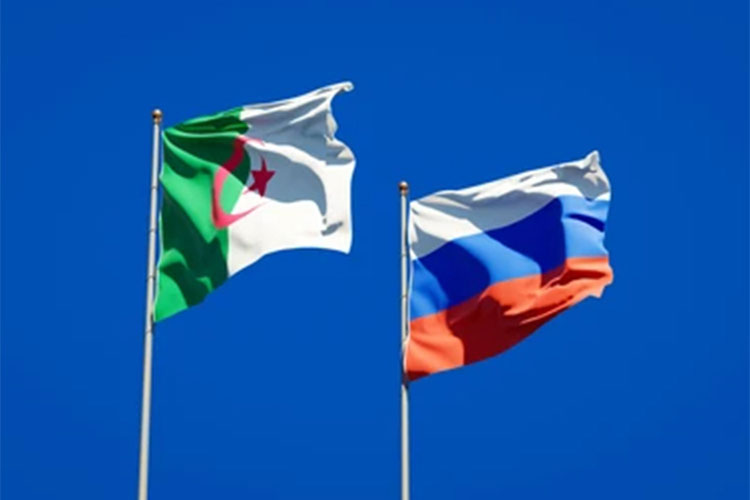 The Russian Agency for Foreign Cooperation (Russian House) has announced that it is negotiating the establishment of a representative office in Algeria.
The deputy head of the agency, Pavel Shevtsov, told Sputnik news agency that Algeria has expressed its willingness to host the representative office.
"We are currently in active talks with Algeria on this issue," Shevtsov said.
It is worth noting that last June, Russian President Vladimir Putin and his Algerian counterpart Abdelmadjid Tebboune signed a declaration on deepening the strategic partnership between the two friendly countries.
In mid-June, President Tebboune and Putin held talks in Moscow and signed a joint statement defining a number of areas of bilateral cooperation between the two countries. The package of documents included a declaration on strengthening strategic cooperation between Russia and Algeria, which Putin said would "open a new, more advanced stage" in bilateral relations between the two countries.
In the declaration, the two presidents pledged to develop direct contacts between their national financial and banking institutions, shore up cooperation aimed at increasing reliance on national currencies in trade, and create banking channels for safe and independent cross-border transactions.
In early August, President Putin revealed that he was working on preparing trade agreements with four Arab countries in Africa, including Algeria, noting the need to focus on all countries in the vast African continent. "We are preparing agreements on free trade zones, with Algeria, Egypt, Morocco and Tunisia, all in North Africa," Putin said during his meeting with members of the Russian government.
Putin noted, "There are a lot of so-called development points on the continent, and there are very interesting countries. Therefore, by no means should we overlook other regions". He added, "The continent is large, and it is clear, according to many experts, that it will develop positively and make up for what it may have missed in the past decades."
Putin also underlined that political relations based on trust and friendship between Russia and Africa should deepen economic cooperation between them.