Tours Cheese World: Algerian Djben El-Kfas Wins Gold in France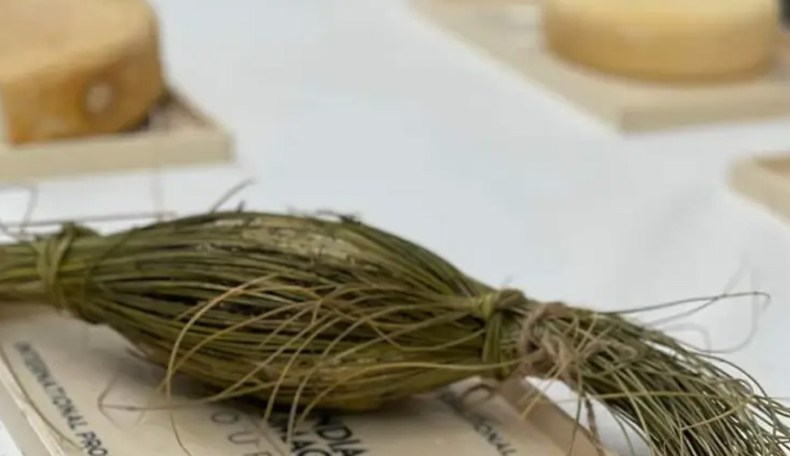 It's a true little paradise for cheese lovers and professionals in the cheese industry, from the four corners of the world who travelled to the French city of Tours to participate in the 6th edition of the Mondial des Fromages (Cheese World Tours), at the exhibition centre.

This event is held every two years and this year it took place in Tours, western France, from September 10 to 12, 2023.

The competition gathered the best world cheese specialists, including Algerian cheese producers.

In addition to distinguishing the three best cheesemakers, notably from France, the USA and Great Britain, the competition also rewarded other participants from around the world.
Algeria won the gold medal at the World Cheese Festival in Tours, thanks to a typically Algerian speciality, from the town of Boussaada, in Msila (southwestern Algeria) notably Djeben El Kfas cheese. Indeed, it is the Maison Khazana cheese factory, located in Rouiba, that has the honour of presenting Algeria during this competition in France, but also of receiving the gold medal rewarding the quality of its products.

Algerian cheese was crowned with gold in the sixth edition of the Cheese and Dairy Products World Festival, which concluded Tuesday in the French city of Tours.
Mozzarella, Buche de Chèvre, Camembert… among the many kinds of cheese offered in the catalogue of this cheese shop, Djben El Kfas was rewarded during this competition.

Djben El Kfas cheese is a traditional Algerian cheese for which the city of Bou Saada is famous. It is prepared with cow's or goat's milk, and as its name indicates, it is wrapped in mountain herbs from the region, such as rosemary or wormwood, and it is served wrapped in that herb.

This delicious speciality from southern Algeria is a soft cheese coated with herbs. A delicacy which also seduces the juries and tasters at the Tours Cheese World.

The competition was attended by 200 participants and exhibitors, coming from 48 countries, and 1,200 types of cheese were competed to win best world cheese.