U.S. Department of State Highlights the Advantages of Investing in Algeria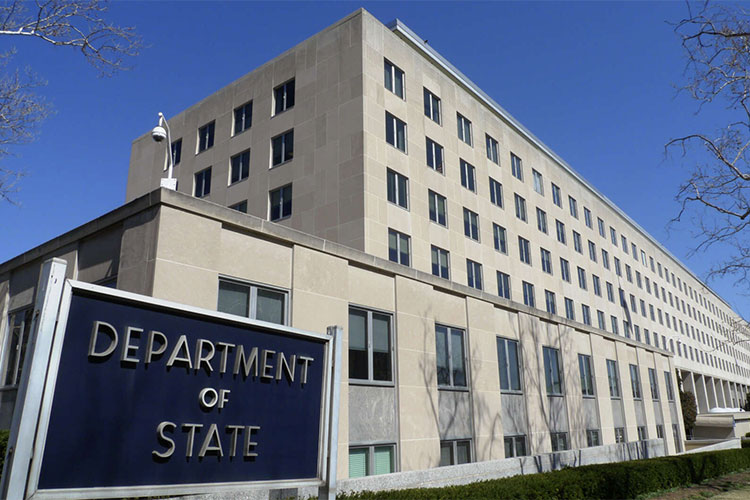 Algeria's state enterprise-dominated economy is challenging for U.S. businesses, but multiple sectors offer opportunities for long-term growth, the U.S. Department of State said in the 2023 Investment Climate Statements and the reports that help U.S. companies make informed business decisions by providing up-to-date information on the investment climates of more than 165 countries and economies that are current or potential markets for U.S. companies.
"Algerian government officials frequently encourage U.S. companies to invest in Algeria with particular focus on agriculture, information and communications technology, mining, hydrocarbons (both upstream and downstream), renewable energy, and healthcare", the U.S. report added.
According to the same report, the three main laws which govern investments in Algeria are the 2022 Investment Law, the yearly Finance Law, and the 2019 Hydrocarbon Law." the U.S. Department of State welcomed; "The government passed a new hydrocarbon law in 2019, improving fiscal terms and contract flexibility to attract new international investors. The law encourages major international oil companies to sign memorandums of understanding with the national hydrocarbon company, Sonatrach."
The report highlighted sectors that could be relied upon for partnerships and investments it explained; "There are business opportunities in nearly every sector, including agribusiness, consumer goods, conventional and renewable energy, healthcare, mining, pharmaceuticals, power, recycling, telecommunications, and transportation," the department of the U.S. Secretary of State Antony Blinken wrote citing facilities granted to foreign investors; "companies that set up local manufacturing operations can receive permission to import materials the government would not otherwise approve for import if the importer can show materials will be used in local production."
Regarding the investment rule 49/51, the report explained; Algerian government officials have defended the 51/49 requirement as necessary to prevent capital flight, protect Algerian businesses, and provide foreign businesses with local expertise".
The report further states that "the Algerian government does not officially screen FDI, though Algerian state enterprises have a "right of first refusal" on transfers of foreign holdings to foreign shareholders in identified strategic industries. Companies must notify the Council for State Participation (CPE) of these transfers. In addition, initial foreign investments remain subject to approvals from a host of ministries that cover the proposed project, most often the Ministries of Commerce, Health, Industry and Pharmaceutical Production, Energy and Mines, Telecommunications and Post, and Industry. U.S. companies have reported that certain high-profile industrial proposals, such as for automotive assembly, are subject to informal approval by the Prime Minister.
The report referred to the incentives offered by the government to all companies; "Any incentive offered by the Algerian government is generally available to any company, though there are multiple tiers of "common, additional, and exceptional" incentives under the 2016 investments law (www.joradp.dz/FTP/jo-francais/2016/F2016046.pdf). "Common" incentives available to all investors include exemption from customs duties for all imported production inputs, exemption from value-added tax (VAT) for all imported goods and services that enter directly into the implementation of the investment project, a 90% reduction of tenancy fees during construction, and a 10-year exemption on real estate taxes. Investors also benefit from a three-year exemption on corporate and professional activity taxes and a 50% reduction for three years on tenancy fees after construction is completed".
The report highlighted the incentives; "Additional incentives are available for investments made outside of Algeria's coastal regions, including the reduction of tenancy fees to a symbolic one dinar (USD .01) per square meter of land for 10 years in the High Plateau region and 15 years in the south of Algeria, plus a 50% reduction thereafter. The law also charges the state to cover, in part or in full, the necessary infrastructure works for the realization of the investment. "Exceptional" incentives apply for investments "of special interest to the national economy," including the extension of the common tax incentives to 10 years. The sectors of "special interest" are listed in the investment law".
Among the advantages presented by the report is the guarantee of intellectual property rights and trademarks in Algeria; "2003 and 2005 ordinances cover trademark protections and representatives of U.S. companies operating in Algeria reported that these laws were satisfactory in terms of both the scope of what they cover and the penalties they mandate for violations. A 2015 government decree increased coordination between the National Office of Copyrights and Related Rights (ONDA), the National Institute for Industrial Property (INAPI), and law enforcement to pursue patent and trademark infringements. An Algerian court ruled in favour of a U.S. pharmaceutical company in late 2020 in the first case of alleged patent infringement by a local producer pursued in the courts by a U.S. company".
"ONDA, under the Ministry of Culture, and INAPI, under the Ministry of Industry, are the two entities within the Algerian government that protect IPR. ONDA covers literary and artistic copyrights as well as digital software rights, while INAPI oversees the registration and protection of industrial trademarks and patents. Despite efforts at ONDA, INAPI, and the General Directorate for Customs (under the Ministry of Finance), which have seen local production of pirated or counterfeit goods nearly disappear since 2011, imported counterfeit goods are prevalent and easily obtained. Algerian law enforcement agencies annually confiscate hundreds of thousands of counterfeit items, including clothing, cosmetics, sports items, foodstuffs, automotive spare parts, and home appliances. The government is currently drafting new legislation on counterfeiting and intellectual property to improve enforcement and interagency coordination".