US State Department Report Shocks The Moroccan Regime Again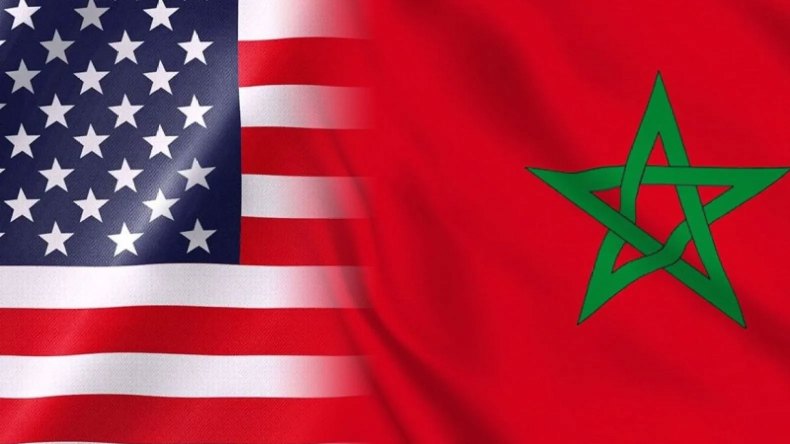 A recent report by the US State Department on human rights in 2022 has shocked Morocco by stating that the Polisario Front is a liberation movement, after the Moroccan regime tried to describe it as terrorist.
The US State Department criticized Morocco, particularly on human rights violations, this time compared to the reports issued in recent years, regarding the assessment of the human rights situation and corruption in Morocco.
"The Popular Front for the Liberation of Saguia El Hamra and the Valley of Gold (also known as Polisario) totally rejects Morocco's claim of sovereignty and seeks independence for Western Sahara," the report said.
Moroccan forces and the Polisario fighters fought intermittently from 1975, when Spain relinquished colonial authority over the territory, until the 1991 ceasefire and the establishment of a United Nations peacekeeping mission," the source added.
"The Polisario Front withdrew from the ceasefire in November 2020, and since then there have been reports of sporadic indirect fire between the Royal Moroccan Armed Forces and Polisario fighters across the 1,700-mile separation barrier," the report continued, stressing that "the mandate of the UN mission has been renewed" for the Western Sahara referendum on 27 October 2020.
The report revealed that there are allegations that Moroccan security officials have subjected pro-independence demonstrators in Western Sahara to degrading treatment during or after demonstrations or protests calling for the release of Sahrawi political prisoners.
The source stated that on 16 April 2020, in Boujdour, Western Sahara, unknown assailants beat up and injured five Sahrawi women activists in the field of Sahrawi women's rights and independence who were visiting activist Sultana Khia, who was then under house arrest. The authorities lamely said they had launched an investigation into the incident, but no results have been announced".
The report caused a shock in Morocco, where it appeared in the comments of the media, and the only comment was made by the director of prisons in Morocco, Saleh Tamek, when he published an article criticizing the report.
Tamek asked about the mystery of the United States' withdrawal, which he described as vague, from Trump's tweet regarding Morocco's alleged sovereignty over Western Sahara, noting that the US State Department report considers the Polisario Front to be a liberation movement.