Algeria's Membership on UN Security Council: A Historic Opportunity for Just Issues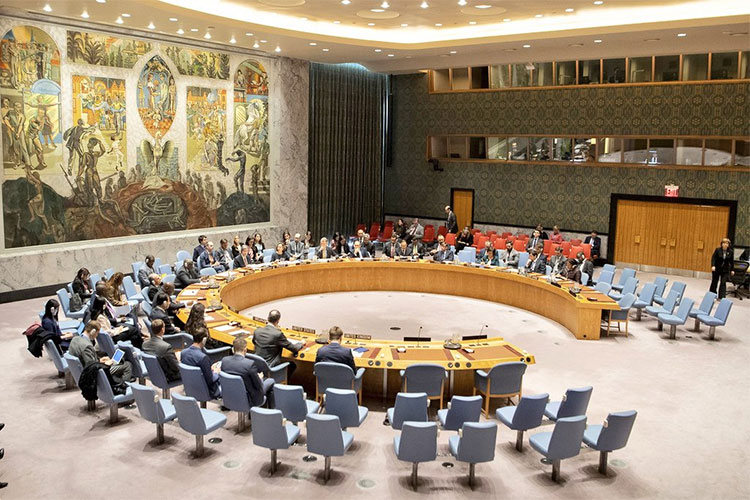 Arab and international experts unanimously agreed that the election of Algeria as a non-permanent member of the UN Security Council constitutes a historic opportunity to mobilize support for the victory of just causes and defend the rights of vulnerable peoples, expressing their conviction in its ability to play a pivotal and important role in reforming this international body in a way that enhances global peace and security.
This is what the Director of Housing, Water Resources and Disaster Reduction, Vice-Chair of the Economic Sector at the General Secretariat of the Arab League, Jamaleddine Jaballah said in a statement to APS, confirming that the election of Algeria "in this important position will be a historic opportunity to strengthen the defence of just issues, under its principles and constants of politics".
In this context, he said: "Algeria will have greater historical responsibilities in defending African and Arab issues (…) according to the decisions that will be taken at the level of the Arab Foreign Ministers Council, and the same for the African Union," adding that Algeria's role will also extend to defending the fair and legitimate rights of developing countries and raising their concerns to obtain the necessary support and funding from the international community to achieve the goals of sustainable development.
He highlighted in the context that the election of Algeria was the result of great efforts made by its diplomacy, led by the President of the Republic, Abdelmadjid Tebboune, "who set a new vision for Algerian foreign policy so that Algeria can play its natural and pivotal role, whether it is at the Arab, continental or international level," expressing confidence in its ability to achieve "significant gains given its rich experience in the field of settling international disputes."
Regarding the reform of the Security Council, he asserted that Algeria will have an effective role in coordination with regional and international groups to accelerate the pace of solving issues, so that the United Nations will prove that it is "a credible organization that realizes justice to peoples and preserves their legitimate rights, by international legitimacy."
In turn, the Turkish political analyst and economic expert, Youcef Elkateb Oglu, praised the important role played by Algeria at the global level, which qualified it to enter the Security Council with "worthiness and merit", saying: "Algeria is the safety valve of the region and the gateway to Africa and has an important strategic weight in many international and regional relations".
The Turkish expert praised the "successful and very important" Algerian diplomacy, especially in light of the geo-strategic fluctuations", emphasizing that "Algeria now plays not only a regional role but also a global role," and therefore, he added, "through its membership, which it deserves, it will play an important role in the strategic balances between East and West (…)".
About reforming the Security Council, he concluded that "Turkey supports Algeria's efforts in this field because the world is bigger than five countries and it is inconceivable that there is no real representative of a huge continent like Africa in the UN Council, and therefore all continents and all active countries must be represented."