U.S. Federal Aviation Administration Prevents An Algerian Plane From Flying In Its Airspace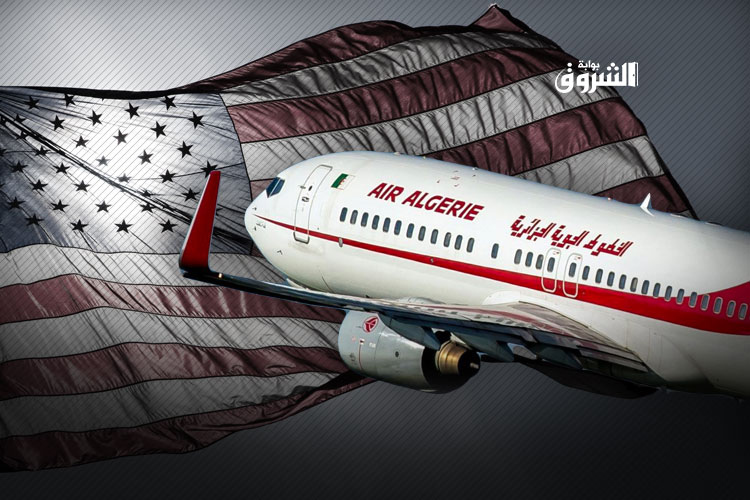 The U.S. Federal Aviation Authorities prevented an Algerian plane, that belongs to Air Algérie, from flying in their airspace because it has not received the necessary license, and it is currently in Canada's Montreal airport waiting for the green light to take off towards Florida, after it was purchased by a private American company awaiting the delivery of two other planes soon.
Sources close to the file told Echorouk that it was the Boeing 767 N° 7TV_JG, which is waiting for more than four days on the grounds of Montreal Airport.
According to available information, the plane did not receive the license from the U.S. Federal Aviation Administration to take off to the city of Florida, having made the first flight between Algeria and Montreal Canada.
It is so far unclear why did the FFA refuse to give permission for Air Algérie plane to fly in the U.S. airspace.
The 25-year-old plane was due to arrive in Florida after it was sold to a company in order to be dismantled.
The operation comes as part of Algeria's sale of three of its older Boeing 767 planes, which have been over 25 years in service, and will either be dismantled in the United States to take advantage of the still valid parts or be used by low-cost domestic airlines.
Echorouk source did not disclose the financial value of the sale of the three Boeing 767, which are likely to have been placed in a warehouse for spare parts.
Echorouk contacted an official source in Air Algérie and confirmed that the plane was no longer affiliated with Air Algérie after it had been sold in a public auction recently for the same purpose.
According to the source, the commercial transaction with the party that bought the plane has been delineated and the plane belongs to it, adding that a statement from Air Algérie Administration will be issued in the coming days in this regard.