Saudi Arabia Is Looking For Investment Concessions In Algeria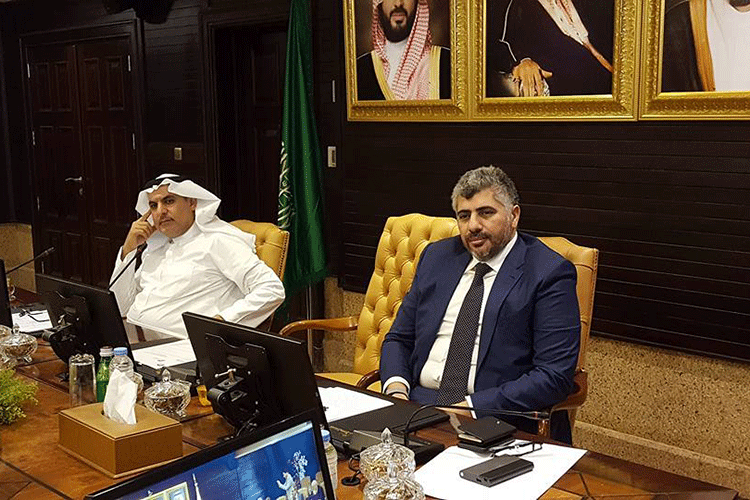 Chairman of the Council of Saudi Chambers, Eng. Ahmed Bin Sulaiman Al-Rajhi, called on Algeria to present the Kingdom as an investment option under the vision of 2030 project that has large economic initiatives and opportunities.
In a speech at the joint Saudi-Algerian Business Council, which took place at the headquarters of the Council of Saudi Chambers in Riyadh, Al Rajhi urged Algerian investors to work on creating investment partnerships in various fields with their Saudi counterparts.
He hoped that the next two years would see a great flow of Saudi investors in Algeria, in light of the catalytic investment trends and facilitation of procedures for investors by the Algerian authorities, Saudi Press Agency reported.
Chairman of the Council of Saudi Chambers noted the distinguished relationships between the two countries and the efforts that they made during the previous session and the beginning of the work of this session, pointing to the great aspirations of the two parties for investment cooperation and working to increase the volume of investments and trade exchanges which he described as very small compared to the possibilities that are available to both countries.
For his part, Chairman of the Algerian Chamber of Commerce and Industry, Mohamed Eid Ben Omar, confirmed the importance of periodic meetings between the Algerian and Saudi sides to strengthen the ties and constructive cooperation.
"There is a strong will and a qualitative leap in economic relations and a sign of mutual trust between the two countries, and the work to diversify revenues and increase trade exchanges and partnerships between the two sides as well".
He called on Saudi investors to invest in Algeria because of its great investment and promising potentials in several sectors, and a firm desire to discuss ways of partnership in various fields.
He called on the two sides in the joint business council to overcome all obstacles and to create the conditions to increase the volume of trade and enhance investment in both countries, and expressed his wishes that the meeting will achieve successes on the ground.
The meeting witnessed bilateral dialogue and discussions on a number of topics to develop trade relations between investors in the two countries, and the most important of these subjects are the investment opportunities that are available in the two countries and work to increase the volume of joint investments between the two sides through the opportunities that are available in a number of different sectors, and addressed the most important obstacles and difficulties that prevent the flow of investments, whether inter-joint or joint for both sides, and discuss mechanisms to urge Saudi and Algerian companies to participate effectively in projects that are available in the Kingdom and in Algeria.