Sonatrach Ends Relationship With Lebanese Company Suspected Of "Adulterated Fuel Oil"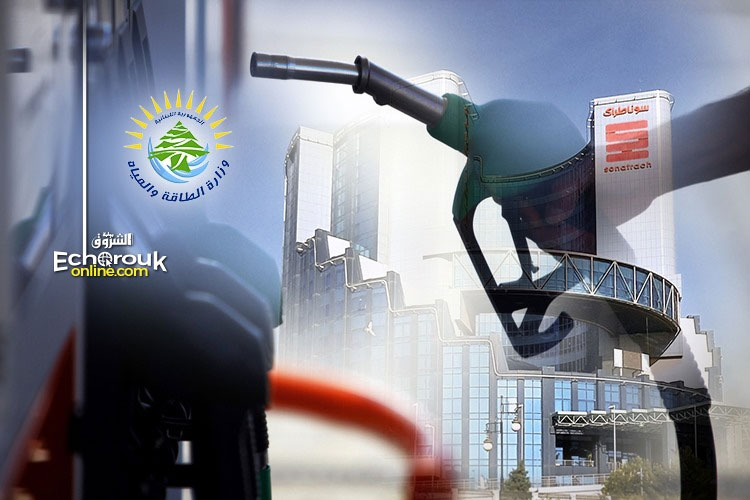 A few days ago, the Algerian Sonatrach hydrocarbons company informed the Lebanese Minister of Energy of its decision not to renew the contract for the import of "fuel oil" for the benefit of the EDL, which will expire on December 31st, 2020, especially as it was damaged by accusations and allegations against it regarding the "fraudulent fuel oil" issue, while The Lebanese Ministry of Energy has not taken any action to preserve the reputation of "Sonatrach", especially as investigations have not yet established the company's involvement and are still ongoing.
Sonatrach's decision comes after more than two months of political and media controversy spawned by the investigations, in what has been called the "adulterated fuel oil" case, which has been initiated by the Mount Lebanon Appeal Court since last April, and the statements and repercussions that dented the reputation of Sonatrach.
The clauses of the secret contract concluded from state to state and linked to vague naturalization cases, and figures whose name has been linked to corruption cases in Algeria, including Farid Bedjaoui, where Sonatrach decided not to renew the contract with the Lebanese Ministry of Energy, and informed in a letter to the Minister of Energy, Raymond Ghajar, of the company's unwillingness to renew the contract in favor of "EDL", which ends on December 31, 2020.
Sonatrach, in a relevant correspondence, wished success to the Lebanese state in its future contracts, while Lebanese media considered the waiver of the contract and the message bearing a blame for the failure of the Lebanese official authorities to defend the reputation of the Algerian company, whose reputation was severely tarnished by accusations on the Lebanese side of corruption.
"Sonatrach Petroleum Corporation" owned by the Algerian national hydrocarbons company Sonatrach since 2005, and this company sells fuel for cars and "diesel" to the EDL through two companies, one of which is the Lebanese company" Z Energy ".
It is known that the issue of "adulterated fuel oil" turned into an issue of public opinion and corruption of a country in Lebanon that resonated in Algeria itself, after President Abdelmadjid Tebboune ordered an investigation into the file by the Algerian judiciary to find out the circumstances of the case that offended the reputation of the largest Algerian company, with confirmation that Algeria as a country is not involved in the file, while investigations are still ongoing by the Lebanese justice, after Attorney General Ghada Aoun ordered the arrest of 21 people for suspected involvement in the case of "adulterated fuel oil", after the complaint filed by lawyer Wadih Akel, who requested the issuance by justice of four arrest warrants in absentia.
The latter include the director of oil installations, Sarkis Hallis, the representative of the company Zr Teddy Rahma, the director of the company Ibrahim Al-Zouk, and another employee, as 14 other arrest warrants were issued in the process.