Chinese Geely to Sell Cars in Algeria by December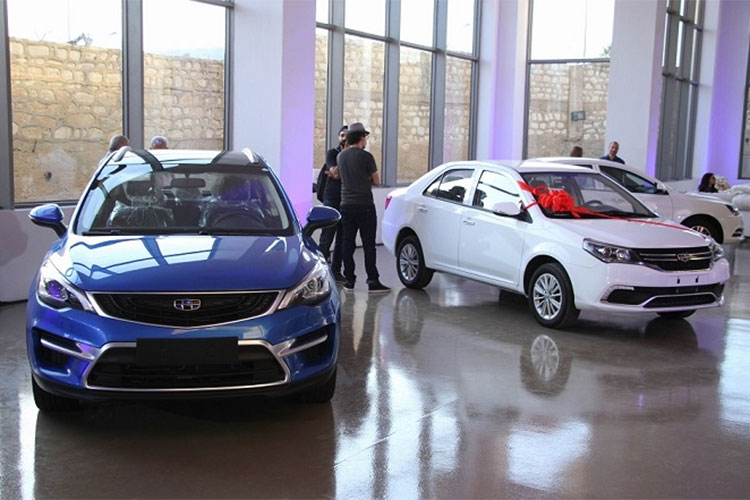 Chinese Geely cars will be available in the Algerian market starting next December, according to its officials, who have, so far, opened agencies across 28 cities in various regions of the country.
Echorouk sources said that the Geely Algeria company is preparing to import its tourism and utility vehicles, as to be available in the Algerian market at competitive prices starting next December, that is, before the end of the current year.
Until now, Geely Algeria opened through 28 national agents in various wilayas, waiting to expand further during the next stage, knowing that among the types of cars expected to be offered by Geely in the Algerian market is the GX3 Pro, which is characterized by a modern and elegant design, along with exceptional technological features, a range of "Coolray" and "Emgrand" cars are added to this category.
It is assumed that the entry of Chinese cars into the Algerian market will play a major role in reducing vehicle prices, which are still relatively high up to the present time. The head of the Mechanics Association, Adel Bensaci, expected, in a previous statement to Echorouk, that prices will decrease as soon as new cars and other brands arrive in the market in compliance with the rule of supply and demand, provided that prices return to what they were years ago, that is, acceptable compared to the Algerian GDP, in parallel with the start of the manufacturing process locally, through the sale of cars produced in Algerian factories.
China's "Geely" group, which ranks eighth in the world, has achieved great success in the European market, not just the Asian one, in recent months, by marketing its various brands such as "Volvo" and "Lotus" and other cars.
Geely cars are classified as among the vehicles most purchased by people looking for modern, practical and fuel-saving vehicles.
Geely models have spread widely in various global markets, especially in the Middle East and Europe in the various branches of the company, due to their innovative features and advanced capabilities. The Chinese group also announced the launch of a new brand of luxury hybrid and electric cars called "Galaxy" at the beginning of 2023.